Features and services
Reduce the amount of time and effort required to manage your patient population with our robust patient engagement product. athenaCommunicator empowers patients with tools that encourage them to take an active role in managing their health and clinical information.
Empower active involvement

Give your patients a convenient way to access and manage their clinical information through our award-winning patient portal. It offers a secure, online platform for activities like viewing test results and exchanging messages with their care team.

Streamline patient payments

Make it easier for patients to understand and pay their bills online. Our mobile and online payment tools let patients pay when and where it's convenient for them.

Engage patients at scale

Keep patients returning with automated and tailored multi-channel messaging campaigns. Use them for various reminders, or to help you drive schedule density and meet quality measures.

Reduce gaps in care

Easily contact patients with care gaps and encourage them to schedule their next appointment. Automated and tailored wellness outreach campaigns help fill gaps in care related to immunizations, screenings, and annual wellness visits.

Enable self-scheduling

Make it easy for patients to schedule appointments whenever it's convenient. Online scheduling helps reduce administrative work and no-shows.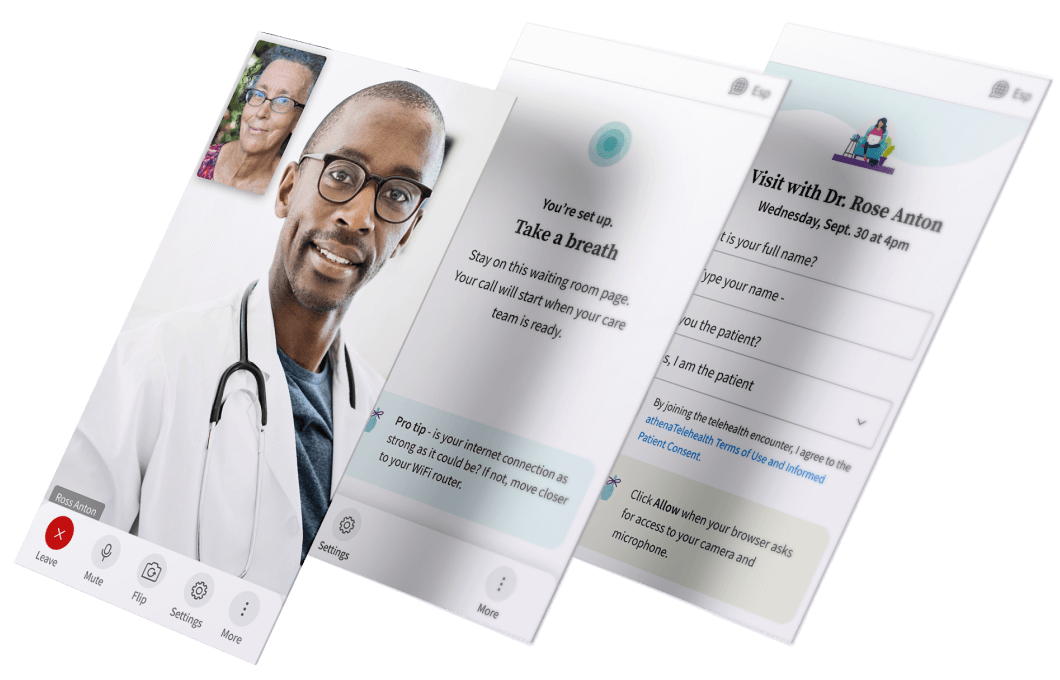 Support patients where they are
Deliver virtual care with minimal workflow disruptions. Our telehealth product allows clinicians to meet patients wherever they are while documenting the encounter directly within our EHR.