Features and services
Reduce the amount of time and effort required to manage your patient population with our robust patient engagement product. athenaCommunicator empowers patients with tools that encourage them to take an active role in managing their health and clinical information.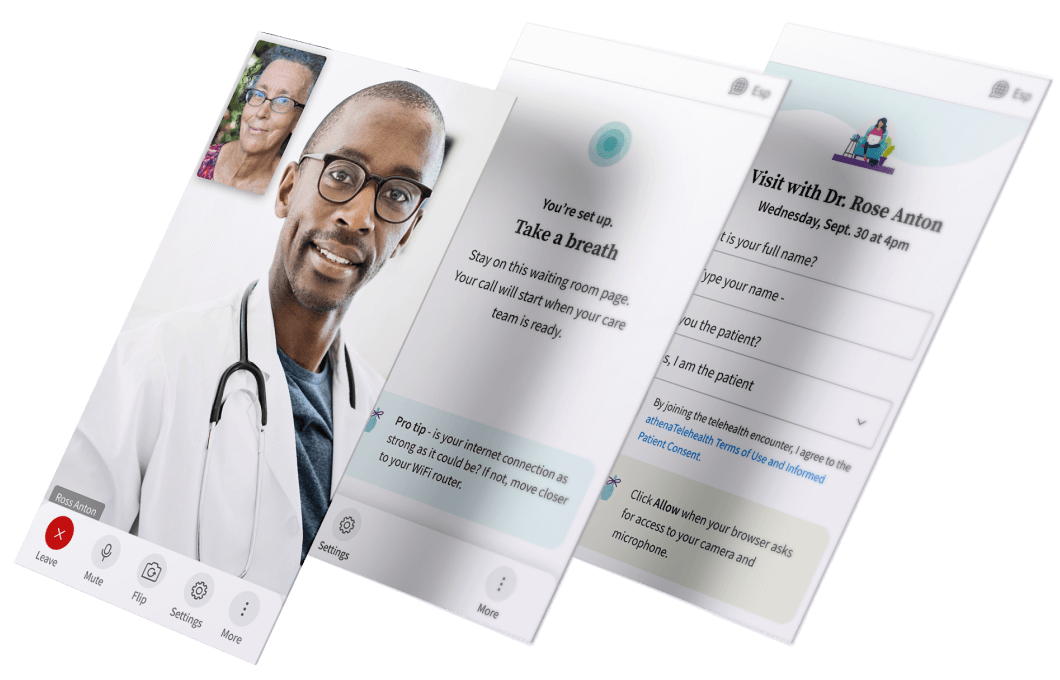 Support patients where they are
Deliver virtual care with minimal workflow disruptions. Our telehealth product allows clinicians to meet patients wherever they are while documenting the encounter directly within our EHR.