Secure reimbursements faster through better visibility
Avoid denials and secure reimbursements faster thanks to insights from FQHCs in your state and across our nationwide network. Your staff can quickly identify and address any complex issues that may arise with clear visibility into your payment data.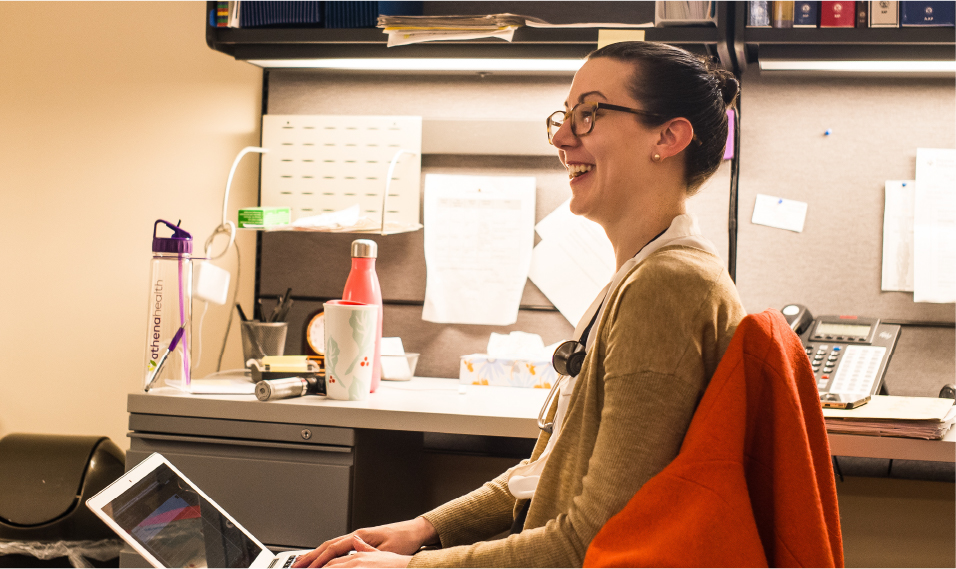 Clear insights into quality performance
"I like that athenahealth lets you see exactly where your data is coming from."
SIHF Healthcare struggled with quality management reporting and visibility into their data. See how athenahealth's reporting capabilities allowed them to see data across their patient population and gave full visibility into performance metrics on specific quality measures.
A partnership to meet your needs
By tailoring our support to meet health centers' needs, we make it easier to achieve real results with quality programs, including meaningful use attestation. See the steps we're taking to enhance the benefits of our partnership and drive performance for community health centers.