Features and services
Deliver exceptional care while staying ahead of industry change with our easy-to-use EHR. athenaClinicals is designed to help you document more efficiently and accurately while making it easier for you to provide high-quality care.
Enable clinical efficiency

Save time on clinical work with intuitive workflows, and access more complete patient information during encounters. Our EHR surfaces real-time data and insights from our network of 135K clinicians.

Improve care coordination

Collaborate on patient care plans with other clinicians directly within the patient chart. Our network enables seamless patient record sharing through our connections with Carequality and CommonWell.

Make documentation more efficient

Spend less time documenting and minimize distractions during patient encounters. Features like pre-encounter prep and customizable workflows enable more efficient, accurate documentation.

Optimize quality performance

Succeed under any reimbursement model. athenahealth's quality performance team and flexible technology help you stay ahead of the industry's ever-changing regulatory requirements.

Practice on the go

Access patient records and do meaningful clinical work from your mobile device. The athenaOne app is fully integrated with our EHR giving you the flexibility to catch up or get ahead of work.

Improve VBC results

Close more care gaps and improve your value-based care results with accurate, real-time data. Base your point of care decisions on actionable insights injected directly into your workflows.
See how our EHR works
Learn how our technology makes documentation more efficient and keeps clinicians compliant without slowing them down.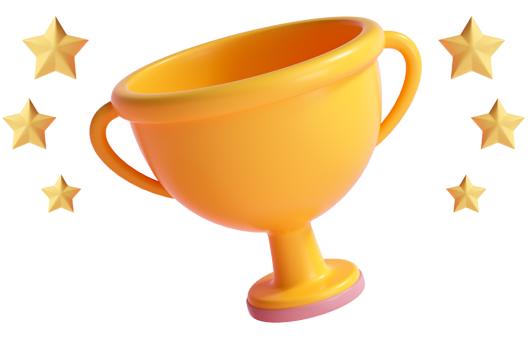 2020 Best in KLAS Small Practice Ambulatory EMR/PM Winner
We're proud to share that athenaClinicals was recognized by customers and KLAS for its efficacy in helping close care gaps and control costs.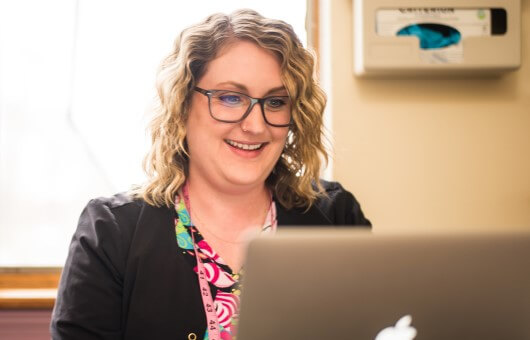 Support patients where they are
Deliver virtual care with minimal workflow disruptions. Our telehealth product allows clinicians to meet patients wherever they are while documenting the encounter directly within our EHR.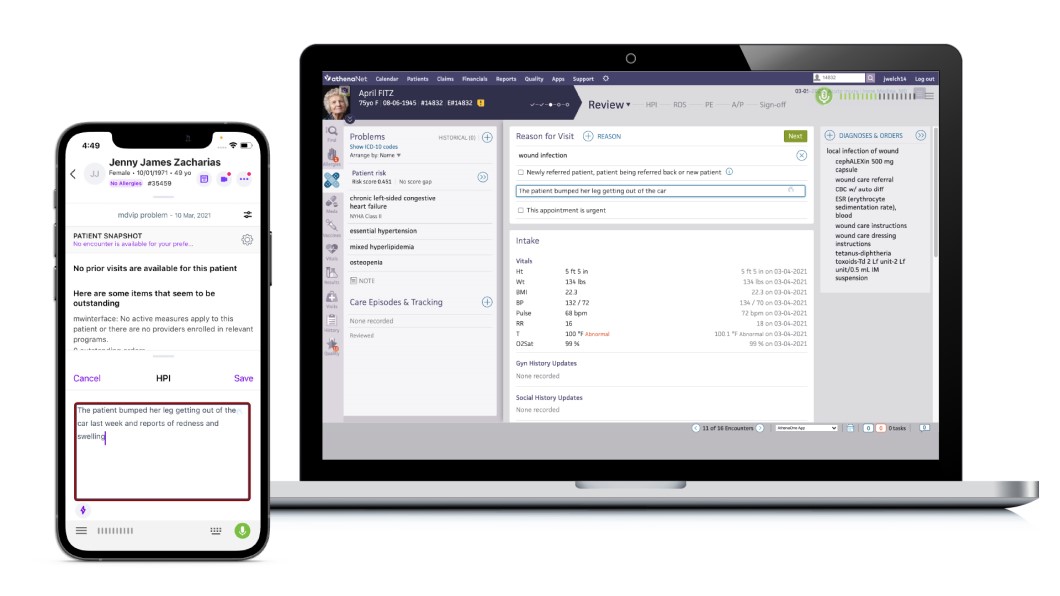 Hands-free documentation
Accurately document patient encounters in real time with our fully integrated, speech-to-text dictation product powered by Nuance®. Dictation supports a personalized documentation experience across multiple devices.