Shouldn't doctors be able to talk to other doctors? Providing exceptional care means having access to information from labs, pharmacies, and specialists — but software isn't designed for that level of connectivity. athenahealth can help.
Our approach to healthcare interoperability begins with a hyperconnected, national network. We make it possible to follow care across settings, with all of the relevant information you need in easy reach.
How interoperability can support your organization
1

Gain access to the network that leads the industry for interoperability.

2

Get a comprehensive view of your patients and their care through the network.

3

Get simple, relevant, and impactful patient information.

4

Give your patients the ability to actively engage with their care team and a treatment plan they'll understand.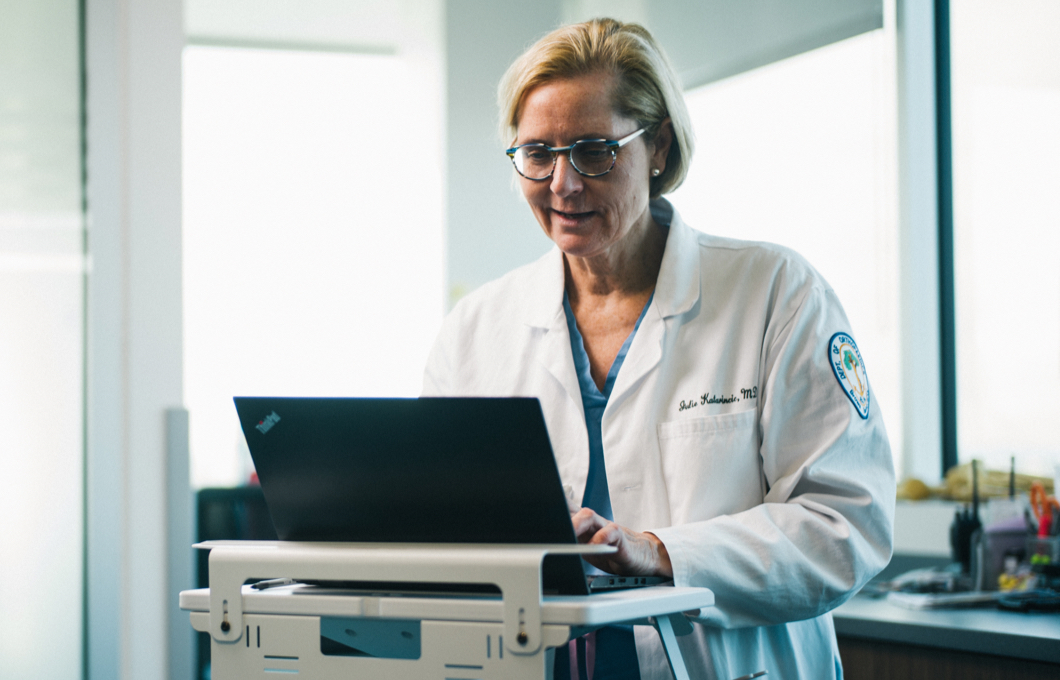 Fewer phone calls. More face time.
Patient record sharing automatically locates your patient's records and surfaces them directly into your workflow. You get the data you need when you need it and can stay focused on your patients.
Explore the data
The benefits of this approach
Our services
athenaOne—our suite of integrated, network-enabled services—works to connect care from any system to every setting. athenahealth is a committed partner that continues to grow our network, so you can see the patient information you need.