Primary Care
Reclaim your time to focus on the work that matters most
Free yourself to spend more quality time with patients thanks to streamlined documentation, automated billing workflows, and care coordination support.
Solutions that enable unique models of care
Valley Medical Group (VMG) needed an approach to patient care that would support their ability to be present with patients. By partnering with athenahealth, VMG was able to implement a team-based model of care. This reduced the documentation burden on primary care practitioners, making room for them to build a relationship with the patient while keeping all the relevant information easily accessible.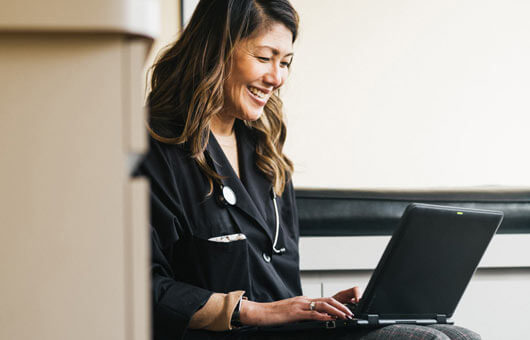 Enhanced, integrated care coordination features
Lincoln Family Medicine Center (LFMC) struggled to ensure continuity of care and enable care coordination due to continually changing clinic schedules for residents and faculty. Since switching to athenahealth's suite of solutions, they're now able to effectively coordinate care outside of the exam room and in-between patient visits.
Collaborating with patients in the moment of care
Dr. Angela Ammon enjoys using athenaClinicals because it allows her to focus on her patients and involve them in their exams. Our EHR solution lets her easily share labs, order tests, and work directly with her patient to develop a health plan right in the moment.