Our leadership team
athenahealth is a leading provider of network-enabled services and mobile applications for medical groups and health systems. The dedicated professionals who make up our leadership team use their expert knowledge to fuel our mission to transform healthcare.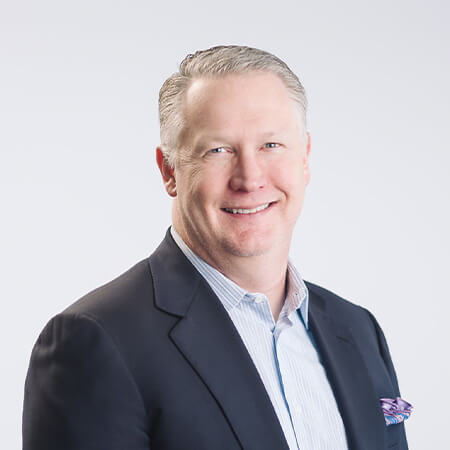 Bob Segert, Chairman & CEO
Bob Segert joined athenahealth in February 2019 after serving as the Chairman and Chief Executive Officer of Virence Health. He is a seasoned leader with a passion for understanding and delivering on the needs of the customer, a relentless commitment to operational excellence, and a track record for driving outstanding results.
Bob has over 20 years of leadership experience in the software & IT services industry – spanning across sales, marketing, operations, and corporate strategy. He has served as Executive Chairman of Aspect Software and President and CEO of Expert Global Solutions, where he scaled the company's global footprint and achieved market-leading positions in customer relationship management and business process outsourcing services. He was also President and CEO of GXS, Inc., the world's largest B2B cloud integration platform.
He currently serves on the Board of Directors of EPAM Systems, the Dallas Symphony Orchestra Board of Governors and Foundation Board. He also sits on the executive committee of the Vogel Alcove, which supports early childhood development of homeless children in Dallas. Bob holds an MBA from Harvard Business School and a BS in Mechanical Engineering from Purdue University.
Meet the rest of our team
Caleb Anderson, Chief Sales Officer
Caleb Anderson joined athenahealth in March 2023 as our Chief Sales Officer. He oversees our Sales organization and works closely with our executive leadership team on the strategic execution of our growth strategy. Caleb is a results-oriented sales leader with deep healthcare technology expertise. Before joining athenahealth, he served as Senior Vice President of Post-Acute Sales NetSmart Technologies.
Caleb spent 14 years of his career at Cerner, helping to build the Ambulatory business and ultimately serving as Vice President, Ambulatory, Learning Services, and Revenue Cycle. After Cerner, he worked at Livongo as Vice President, Commercial Sales and stayed on with the organization through the sale to Teladoc. Caleb holds a B.S. in Business Administration from Kansas State University.
Richard Barnwell, Executive Vice President, Product Engineering
Richard joined athenahealth as SVP of Product Engineering in March 2018. Previously, he was at Microsoft, where he was an engineering leader in the Cloud & Enterprise division. During that time, he helped develop the Unified Endpoint Manager cloud service, including the data security capabilities, embedded in Office 365.
Earlier in his career at Microsoft, Richard led the replatforming of the Dynamics 365 cloud service. He's also held engineering leadership roles at several early-stage companies. Richard's prior healthcare experience includes the development of IoT technology to enable remote service and location tracking of medical devices. He received his M.S. from Brighton University and holds a B.B.A from De Montfort University.
Paul Brient, Executive Vice President, Chief Product Officer
Paul joined athenahealth as our Chief Product Officer in September 2019, with over 25 years of experience in the healthcare information space. Paul joined us from PatientKeeper, a provider of software applications that optimize physician and practice workflows, which he led as CEO through much of its nearly 20-year history. Prior to joining PatientKeeper in 2002, Paul held senior executive-level positions at leading healthcare and consulting firms including McKesson Corporation, HPR, and The Boston Consulting Group. He began his healthcare IT career as the founder and president of BCS, an early physician office management software company. Paul received an MBA from Harvard Business School and a BS in Electrical Engineering/Computer Science from Princeton University.
Jessica Collins, Senior Vice President, General Counsel
Jessie has served as our General Counsel since August 2017, after joining athenahealth in September 2016. Jessie is responsible for the Legal, Compliance and Government Affairs functions. Prior to her time with athenahealth, Jessie was the VP, Associate General Counsel at Keurig Green Mountain, Inc. Earlier in her career, Jessie served as Senior Counsel at Raytheon, and was a partner in the Corporate Group at Brown Rudnick LLP, where she concentrated on technology, business and securities law. Jessica received her J.D. from the Northeastern University School of Law and her B.A. in English, with Honors, from Bates College.
Bret Connor, Executive Vice President, Chief Operating Officer
Bret Connor has served as our Senior Vice President, leading Customer Success since joining athenahealth in August 2017. He oversees our customer success organization that supports and enables our clients in their journey to transform healthcare by utilizing our cloud-based platform and services to improve their revenue capture, deliver better healthcare outcomes, and spend more time providing care. Prior to joining us, Bret served in executive leadership roles at VMware, Inc. and McKinsey & Company. Bret received his B.A. in economics from the University of Chicago and his M.B.A. from Harvard Business School.
George Hamilton, Chief Corporate Strategy and Development Officer
George Hamilton joined athenahealth in May 2023 as our Chief Corporate Strategy & Development Officer. He oversees our enterprise strategy, corporate development, and Marketplace partnership program teams. Prior to joining athenahealth, George was Vice President of Strategy and Business Development for UnitedHealth Group. Earlier in his career, he was the Vice President of Business Development for Intermountain Healthcare, a leader in McKinsey & Company's healthcare practice, and the Executive Director of Business Development at Cleveland Clinic.
George received undergraduate BS and BA degrees in Biology, Chemistry and German Language and Literature from the University of Utah and an MBA from the Wharton School of the University of Pennsylvania.
John Hofmann, Chief Financial Officer
John Hofmann joined athenahealth in May 2022 as the Chief Financial Officer. He brings over 25 years of operating, private equity, and management consulting experience across multiple sectors, including software, healthcare technology, financial technology, marketing services, data analytics, information services and communications. Before joining athenahealth, John was Chief Financial Officer of Omnitracs, a leading fleet management and transportation technology company.
Previously, John was the CFO of Infogroup, a leading data and marketing technology company. John also was a senior private equity investment professional at Silver Lake Sumeru and GTCR. John began his career at McKinsey & Company. John holds an MBA from Harvard Business School and a BA in History from the University of Pennsylvania.

Stephanie Hanson Ishikawa, Chief of Staff to the CEO
Stephanie Hanson Ishikawa joined athenahealth's leadership team as the Chief of Staff to the CEO in April 2023. In this role, she serves as a trusted advisor to Chairman & CEO Bob Segert and the Executive Leadership Team. Stephanie initially joined the organization as VP of Financial Planning & Analysis in 2019 during the merger between athenahealth and Virence Health.
Prior to her time with athenahealth and Virence, Stephanie spent more than 20 years in multiple financial leadership roles with a global scope and scale at industry-leading companies such as GE Healthcare and various divisions within Viad, a service provider for the exhibitions industry. She received her BS in Business Administration from The American University and also holds an MBA from Northern Illinois University.
Brittany Podolak, Chief People Officer
Brittany Podolak joined athenahealth's leadership team as the Chief People Officer in October 2022. She leads our culture; talent retention and acquisition; and diversity, equity, and inclusion efforts. Before joining athenahealth, Brittany spent more than 20 years at Dell Technologies, Inc., where she most recently served as senior vice president of HR for global products and operations.
During her tenure at Dell, Brittany held numerous senior HR roles, including senior vice president of HR for global services, digital, and marketing; vice president of HR for global supply chain and operations; and vice president of talent acquisition for North America and Latin America. She believes in combining future-focused talent practices with data-driven decision making to advance business strategy while enabling team members to live and perform their best. Brittany has a BBA from Southern Methodist University and an MBA from San Diego State.
Karl Salnoske, Senior Vice President, Cloud Engineering and Operations
Karl joined athenahealth in February 2019 following his time as Senior Vice President of Engineering and Cloud Operations at Virence Health. He is a senior technology and operating executive with more than 20 years of experience across multiple sectors, including healthcare, higher education, and telecom.
Before joining us, Karl was at Laureate Education, Inc. as Executive Vice President and the company's first Chief Information Officer. Prior roles includes senior leadership positions with IBM, Schering-Plough, and McKinsey & Company. Karl holds a Bachelor of Science from Virginia Tech.
Stacy Simpson, Chief Marketing Officer
Stacy Simpson joined athenahealth as our Chief Marketing Officer in September 2022, with responsibility for all global marketing and communications functions, including segment marketing, brand and communications, and research and editorial strategy. She oversees the organization's media, brand, demand generation, advertising, content and communications strategies to drive marketing innovation that enhances awareness, consideration, and advocacy for the athenahealth brand.
She has a track record of driving change and impact at scale with more than 25 years of experience in technology marketing and communications, creating, building, and sustaining brand strategies that generate market demand, drive revenue growth, and enhance brand perception. Stacy is a champion for building and nurturing purpose-led organizations that drive positive change for all stakeholders.
Prior to joining us, Stacy served as the Chief Marketing Officer and Head of Corporate Responsibility, Diversity, Equity and Inclusion at Genpact. She also served as the Global Head of Marketing and Communications at Publicis Sapient and as the Head of Global Communications and Brand Marketing for multimedia company, IAC/INTERACTIVECORP and its more than 100 consumer internet and media brands. Stacy graduated from Syracuse University with bachelor's degrees in broadcast journalism and public policy.
Neville Zar, Senior Vice President, Revenue Cycle Management
Neville Zar joined athenahealth in September 2023 as senior vice president of Revenue Cycle Management, overseeing our technology-enabled services teams. Before joining athenahealth, Neville was a partner at Deloitte, where he led the National Revenue Cycle Practice. There, he delivered performance improvement programs, outsourcing, and systems implementations for a wide range of healthcare providers. Prior to that, he served as Senior Vice President & Chief Revenue Officer for Steward Health Care, with responsibility for all revenue cycle functions.
Neville has a bachelor's degree in business management and accounting, as well as a post-graduate degree in financial management, from the University of South Africa.
Do you have more questions for athenahealth?