The latest breakthrough in medicine isn't medicine—it's the collective knowledge of more than 160,000 providers and 100 million patients, sharing everything they know on the nation's most connected healthcare network.
That's a treasure trove of information about payers, regulations, the conditions of patients, and the behavior of successful physicians. We inject that knowledge into our clients' workflow—so as our network grows, your business gets smarter.
The benefits of a healthcare network
1

See clinical recommendations based on patients' other activity on the network.

2

Compare population health performance to other providers' outcomes.

3

Exchange information with over a quarter of a million points of care: specialists, urgent cares, pharmacies, labs, imaging facilities, etc.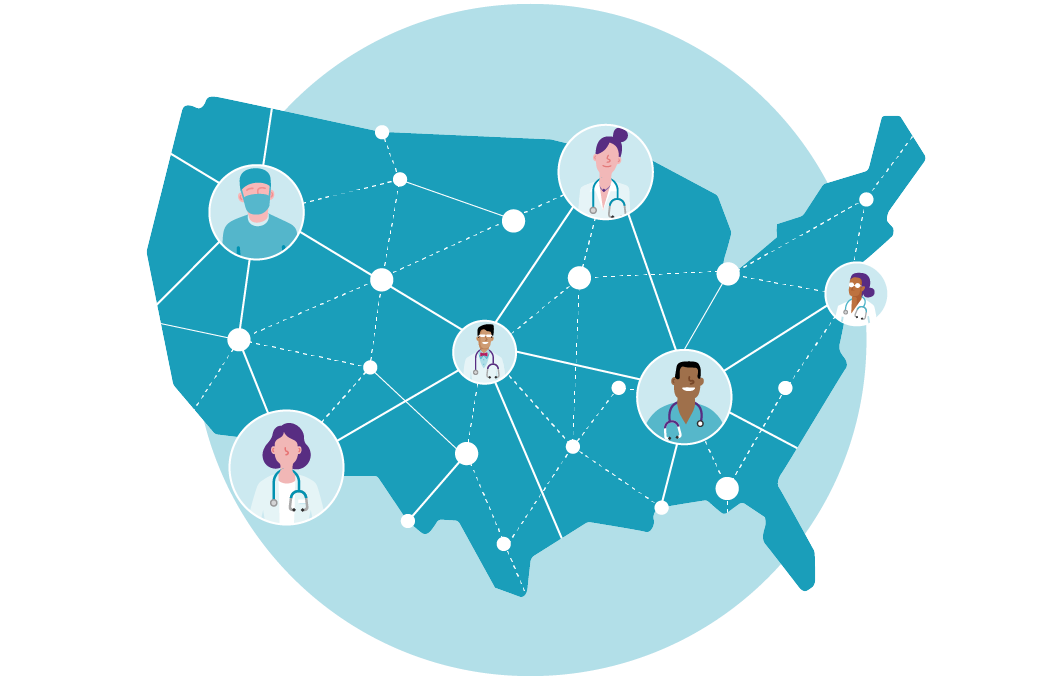 Whitepaper: The High-Performing Physician Network
Learn how data collected from the athenahealth network helped identify the key attributes of highly effective practices.
Read the Whitepaper
The benefits of this approach
Our services
athenaOne—our suite of integrated, network-enabled services—works to pull insights from every corner of our vast provider network. athenahealth is a committed partner that continues to grow our network, so you can access the knowledge you need.
See how our network-collected data drives results
Our Network Operations Center works around the clock to keep our network secure — and find the data that will fine-tune your practice's performance.