Most healthcare software costs more than the price tag suggests—and delivers far less than promised. athenahealth is an investment that drives returns. And since we only get paid when you do, you know your success is our top priority.

With athenaOne, our integrated suite of services, your cost is based on a percent of collections. Every organization has unique goals, so we tailor our approach to meet them. Understanding your specific needs lets us reduce your healthcare costs and offer a customized quote.
Our approach to ROI healthcare solutions
How to identify the total cost of ownership in IT investments, including labor, operating, and opportunity costs.
1

A constantly updated network, always evolving to support your organization—without upgrade fees.

2

Increased revenue, through increased (and faster) collections, better schedule density.

3

Qualitative benefits that impact revenue, like low upfront investment, aligned incentives, and better work/life balance for clients.

4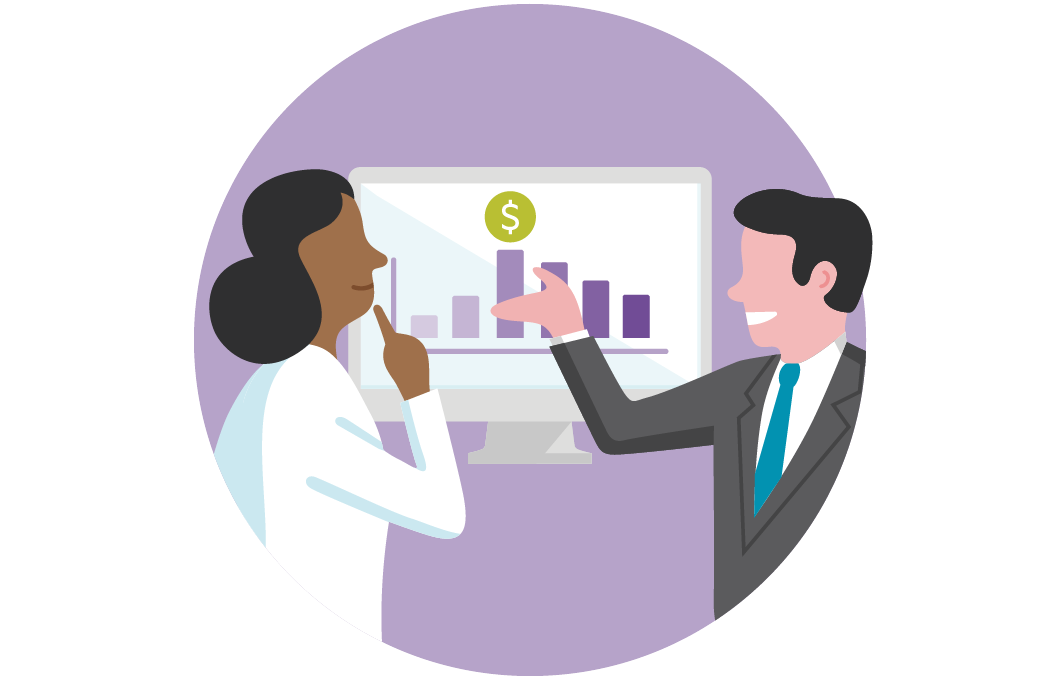 Whitepaper: Getting more value from your healthcare IT
Read the Whitepaper
The benefits of this approach
Our services
athenaOne—our suite of integrated, network-enabled services—works to deliver ROI healthcare solutions for our clients. athenahealth is a committed partner that continues to add value, because your financial success drives ours.
Electronic Health Records

An EHR that's easy to use, letting you focus on patients—not computer screens.

Medical Billing

When you partner with athenahealth, chasing down payments isn't your job. We make it ours.

Patient Engagement

Secure messaging and a full patient portal let you stay connected—before, after, and in between visits.

Population Health

Easily achieve the clinical and financial outcomes you need to thrive with value-based care.

Care Coordination

Collaborate on patient care plans with other clinicians directly within the patient chart. Our network enables seamless patient record sharing through our connections with Carequality and CommonWell.

epocrates

The medical reference app that displays safety, diagnostic, and treatment information—in the moment of care.