Electronic Health Records
An EHR that lets you focus on delivering care
Our cloud-based EHR keeps you ahead of industry change while making documenting patient encounters and delivering exceptional care easier.
Documentation features that help encounter work flow
Administrative work, clunky workflows, and incomplete patient information can prevent clinicians from focusing entirely on their patients. Our EHR supports the clinician experience by helping reduce distractions and documentation time during encounters.
Find patient information where it belongs – in their record
Searching for important patient information takes up valuable clinician time. Get a comprehensive view of a patient's care history with an EHR that automatically incorporates data from across the healthcare ecosystem.
Taking the pain out of industry change
Evolving reimbursement models, value-based care, and regulatory changes can impact clinicians' time to focus on patient care. We track changes and keep our products consistently compliant, so you don't have to.
Expanded EHR capabilities
These additional fully integrated services build on our EHR, enabling more efficient daily workflows and extraordinary care delivery.
Voice Powered Services

Save time and boost clinical efficiency with these fully integrated, hands-free products.

Population Health Support

Get support that enables you to coordinate care, engage patients, and manage populations of any size across multiple EHRs.

Telehealth services

Meaningfully engage with patients and provide them with essential care wherever they are.
View your day through our EHR workflows
Review your patient's history at a glance
Get an easy-to-read summary of your patient's record so you're fully prepared to discuss what matters during the patient encounter.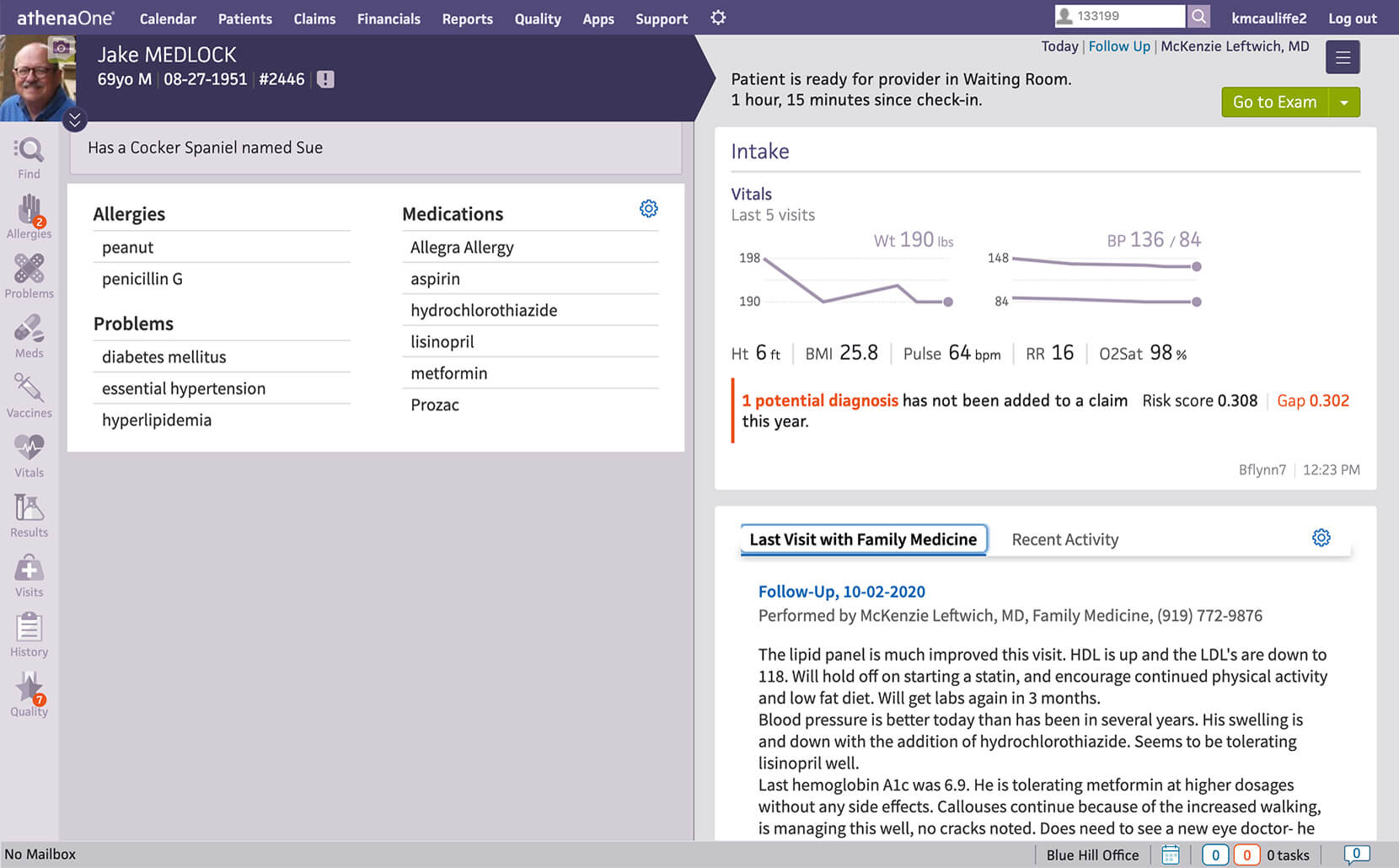 We are able to very easily surface quality measure performance to our providers, show them which ones are satisfied, where there's care gaps, and how we can close those gaps.
- Dr. Ashish Parikh, Chief Quality Officer, Summit Health