athenaOne® Dictation Powered by Nuance®
Fully integrated, voice-guided medical products that reduce documentation time.
Features and services
Document patient encounters quickly, accurately, and in real-time with athenaOne® Dictation powered by Nuance®. Our medical dictation technology supports a personalized, hands-free documentation experience across multiple devices. Easy to set up and use, Dictation helps save time while improving documentation accuracy and clinician satisfaction.
Integrated desktop dictation

Free yourself to spend more time on direct patient care while accurately documenting your way with desktop-integrated speech-to-text dictation.

Integrated mobile dictation

Accurately document patient care your way, whenever it's most convenient. Mobile-integrated speech-to-text dictation works seamlessly with the athenaOne® app.

Hands-free navigation

Move between patient encounter fields more efficiently using simple voice commands.

Document your way

There's no need to change how you document when using Dictation. Pre-existing global and custom macros, templates, and accelerators can support your preferred documentation style.

Personalized user profiles

Dictation automatically creates a unique profile the first time you use it. You can access your profile from any supported device.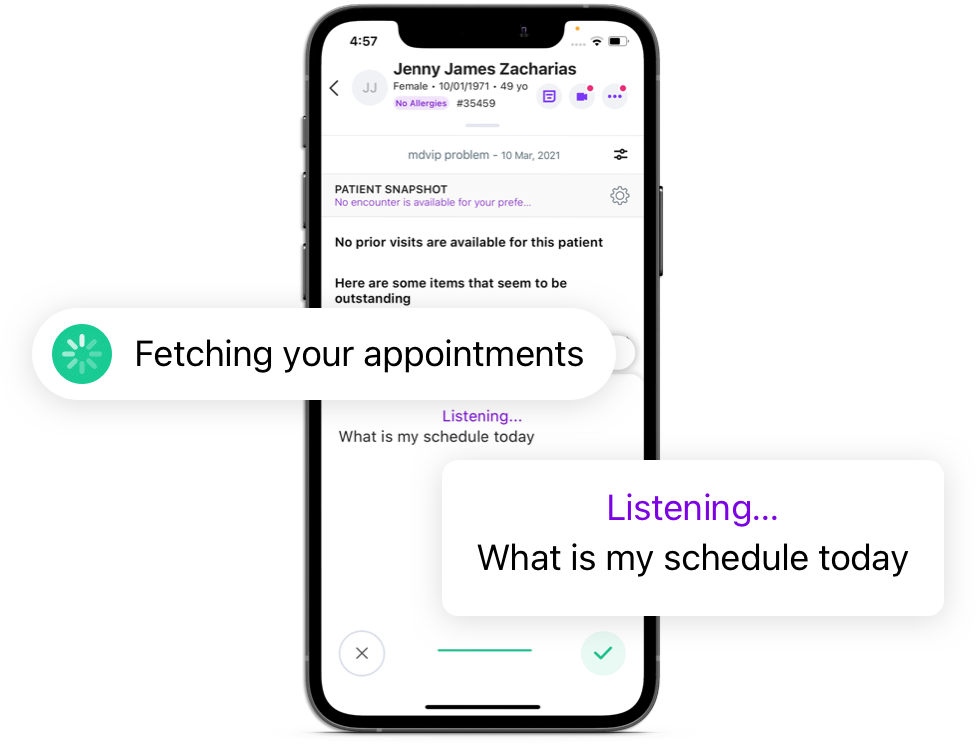 athenaOne® Voice Assistant Powered by Nuance®
Boost your productivity and save time with this intelligent, virtual healthcare assistant. Voice Assistant can retrieve clinical information and allow you to complete meaningful clinical tasks hands-free. Combine it with Dictation to improve your clinical efficiency.
See how Dictation and Voice Assistant work
Accomplish meaningful work hands-free and away from your computer with our speech-to-text medical solution and virtual healthcare assistant.
Average documentation accuracy with no voice profile training.*

"Dictation has allowed me to put the personal touch back in my notes. It's also easy and fast from my phone, allowing me to focus more during my time with patients and end my day a bit earlier than before."

– Nathan Beraha, MD, Pediatric and Pediatric Cardiology Specialist, Anchor Medical Associates