Features and services
Document patient encounters quickly, accurately, and in real-time, without ever needing to touch a keyboard. Dictation supports a personalized clinical care documentation experience across multiple devices both in the exam room and on the go. Easy to set up and easy to use, medical dictation helps save time, improve documentation accuracy, and boost physician satisfaction.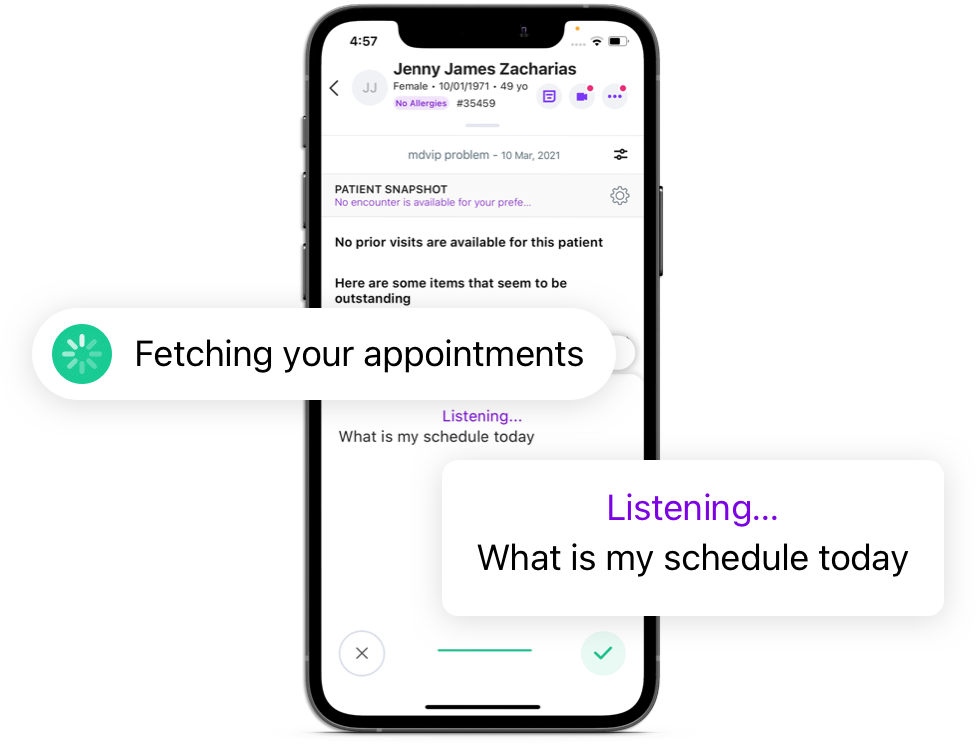 athenaOne® Voice Assistant Powered by Nuance®
Boost your productivity and save time with the support of this intelligent, virtual healthcare assistant. Voice Assistant can retrieve clinical information and allows you to complete meaningful clinical tasks hands-free. Combine it with Dictation to improve your clinical efficiency. Voice Assistant is being prepared for rollout later this year.
See how Dictation works
A speech-to-text medical solution that's fully integrated with athenaClinicals and boosts your clinical productivity by freeing you from your keyboard and office.
99%
Average documentation accuracy with no voice profile training.*
"Dictation has allowed me to put the personal touch back in my notes. It's also easy and fast from my phone, allowing me to focus more during my time with patients and end my day a bit earlier than before."
– Nathan Beraha, MD, Pediatric and Pediatric Cardiology Specialist, Anchor Medical Associates