Features and services
Seamlessly manage populations of any size across multiple EHRs. Our population health services help you coordinate care and engage patients wherever on the risk spectrum your organization falls.
See Population Health in Action
There's a safer way to manage risk. Our Population Health product helps your practice stay connected and engage patients effectively, so you can manage populations across multiple EHRs. See how it works.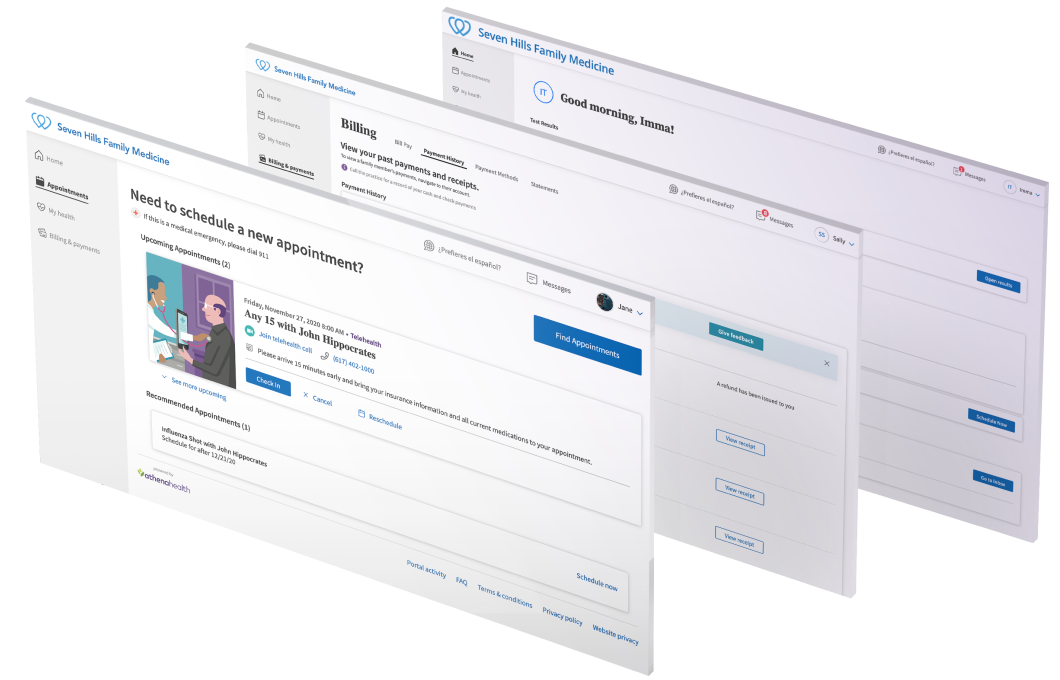 Create better patient experiences
Stay connected, reduce no-shows, and get your patients more engaged in their care, with our patient engagement products and services.
Spend less time on documentation
Set your organization up for success with a cloud-based EHR that intuitively organizes the patient visit and helps providers document faster, so they can focus on their patients.