Customers have ranked athenahealth #1 Best in KLAS for 2022!
We're honored to be named Best in KLAS 2022 for our EHR and Practice Management products. See how joining the most open, connected, data-powered network in healthcare can help you improve patient outcomes and clinician experiences.
Documentation that writes itself
Accurately document patient encounters in real time with our fully integrated, speech-to-text dictation product powered by Nuance®.
Innovation is driving the future of IT
Our latest issue of Connections by athenahealth focuses on the concept of "innovation" in all its various forms. See how innovation has become a common trend amongst organizations as they evolve to solve new and existing problems.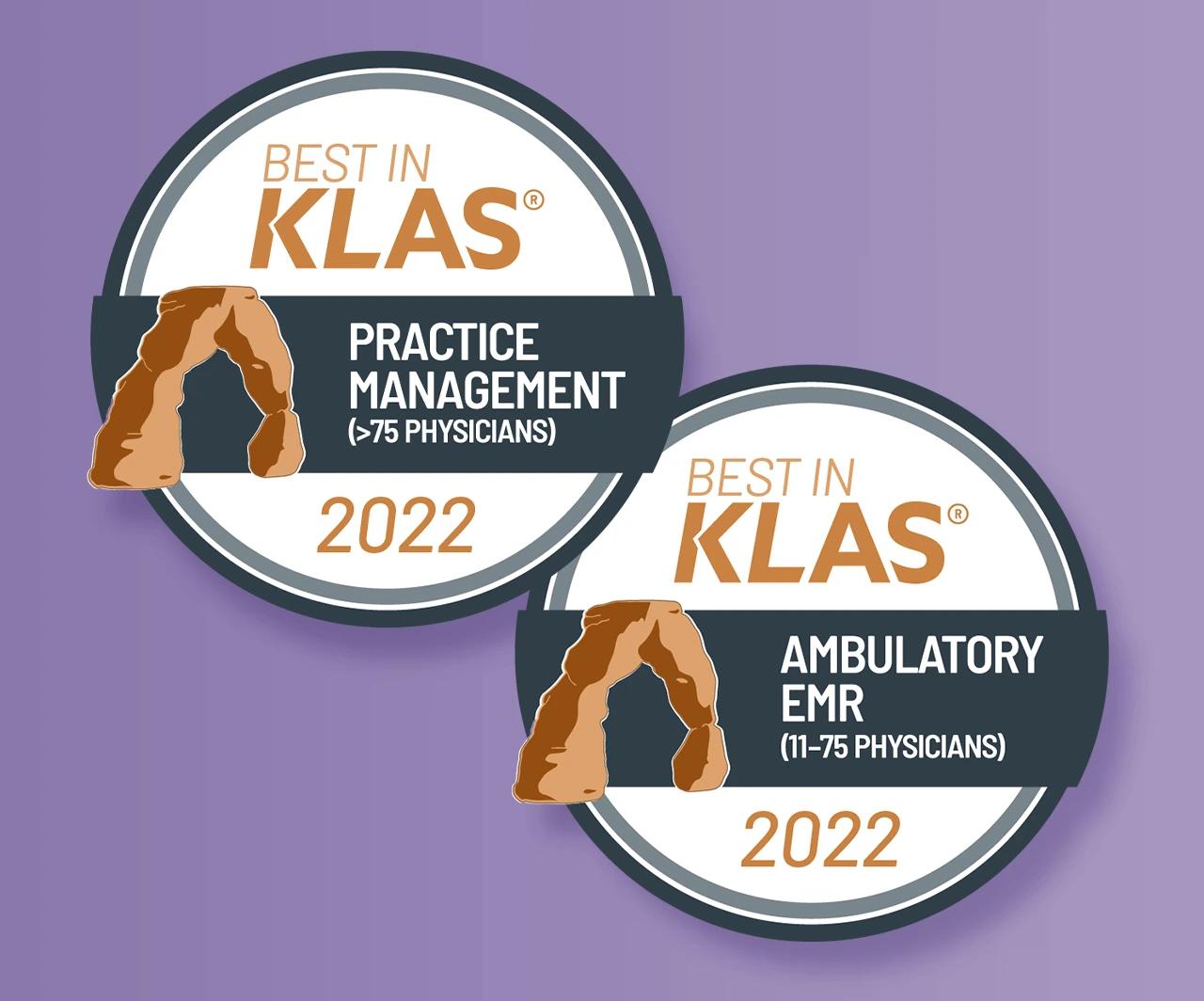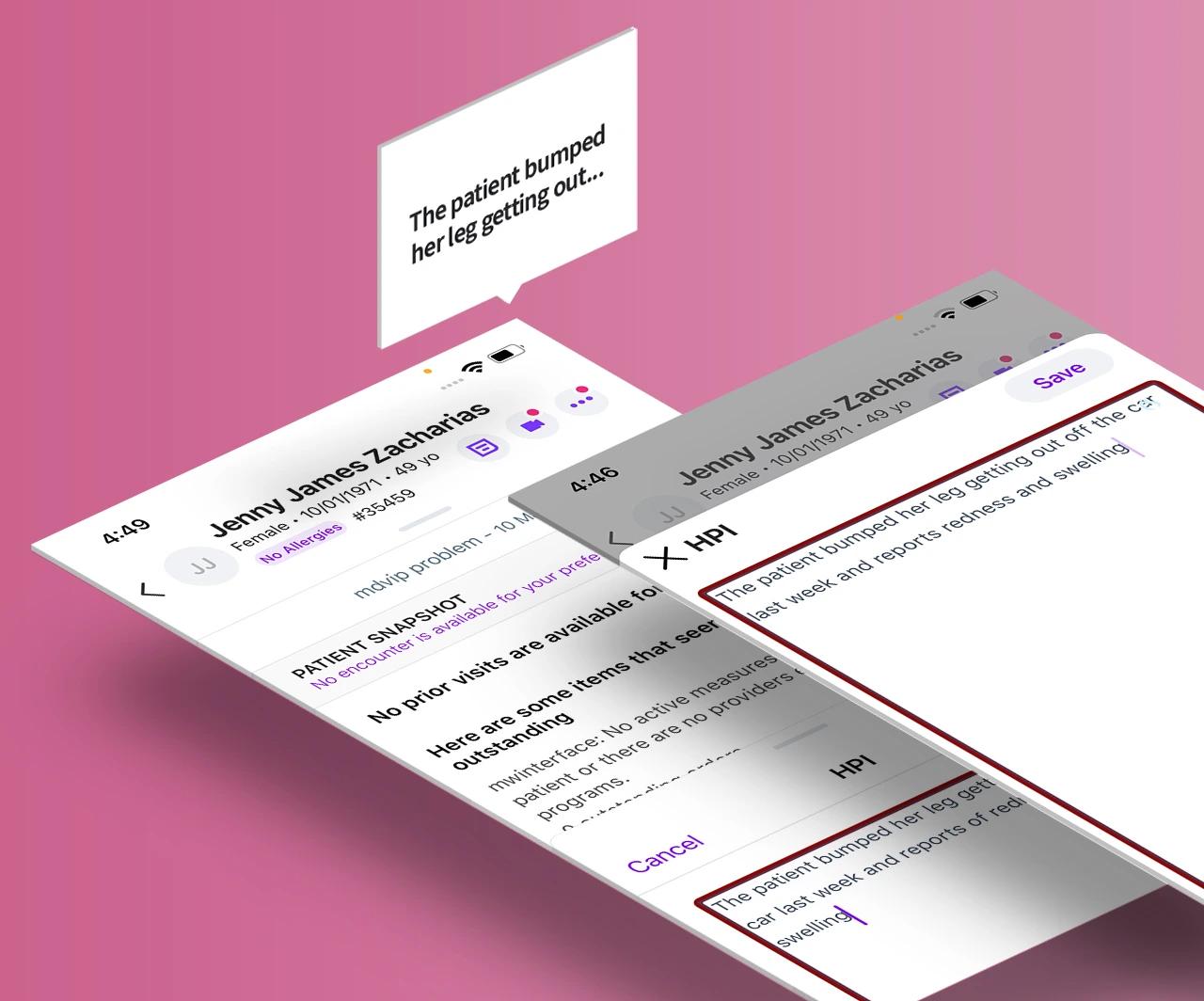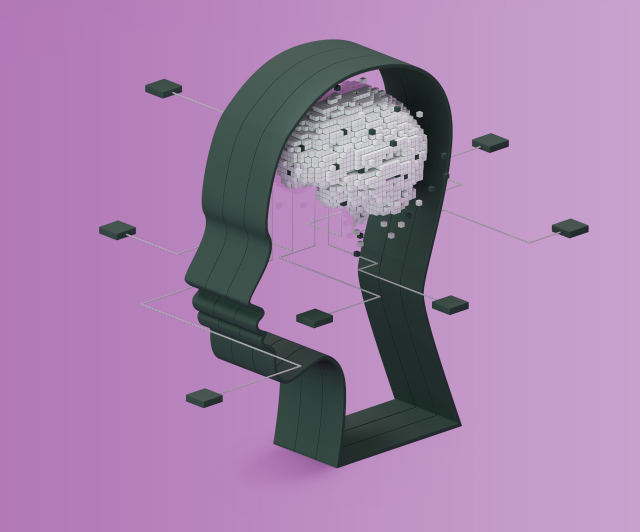 athenaOne®
Current technology that balances capability with delight
Give clinicians and patients the support they're looking for with streamlined, flexible experiences that work the way they do. Our easy-to-use, integrated suite of products and services can help accelerate your entire revenue cycle and maximize your financial outcomes.
Explore what athenaOne® can do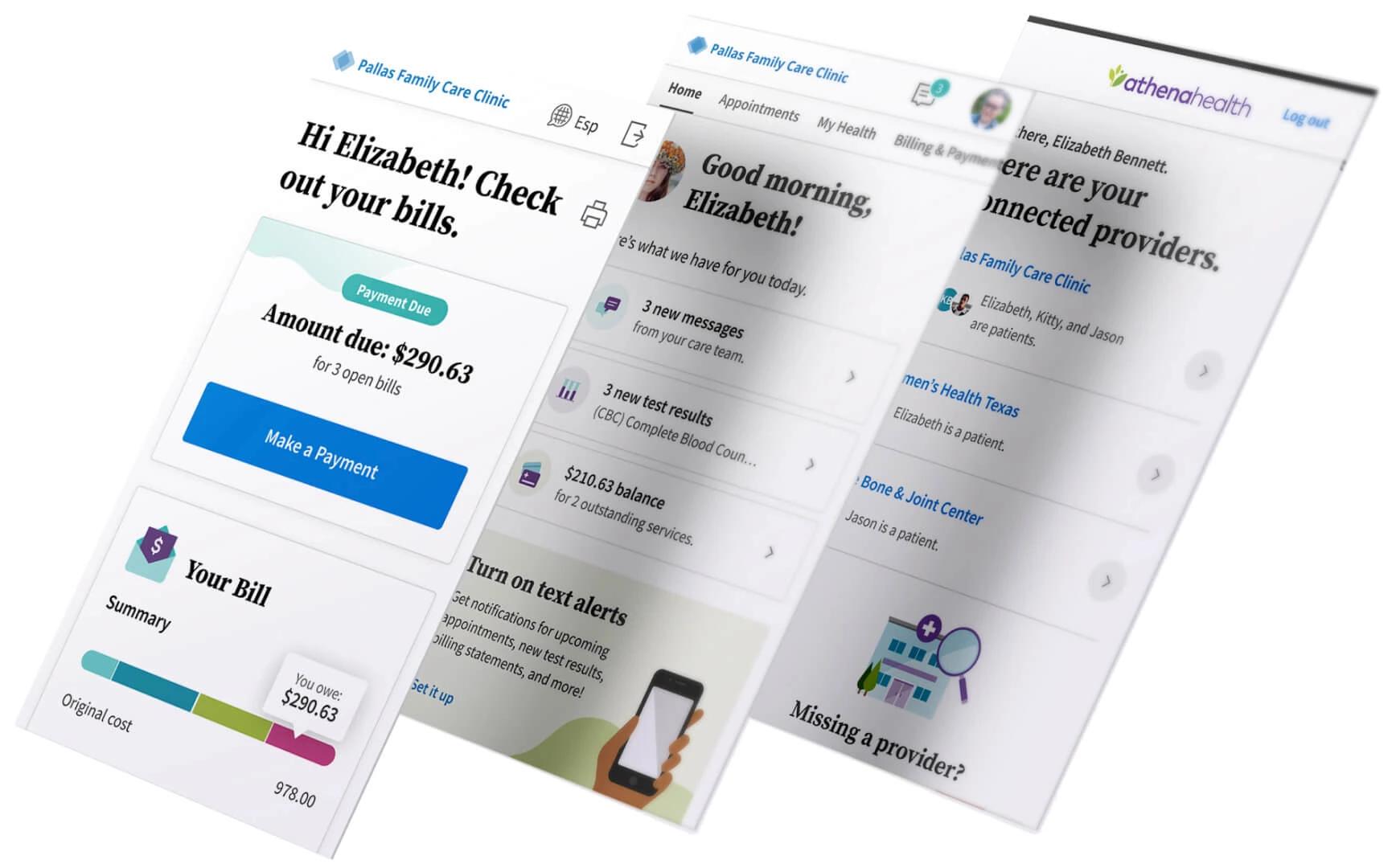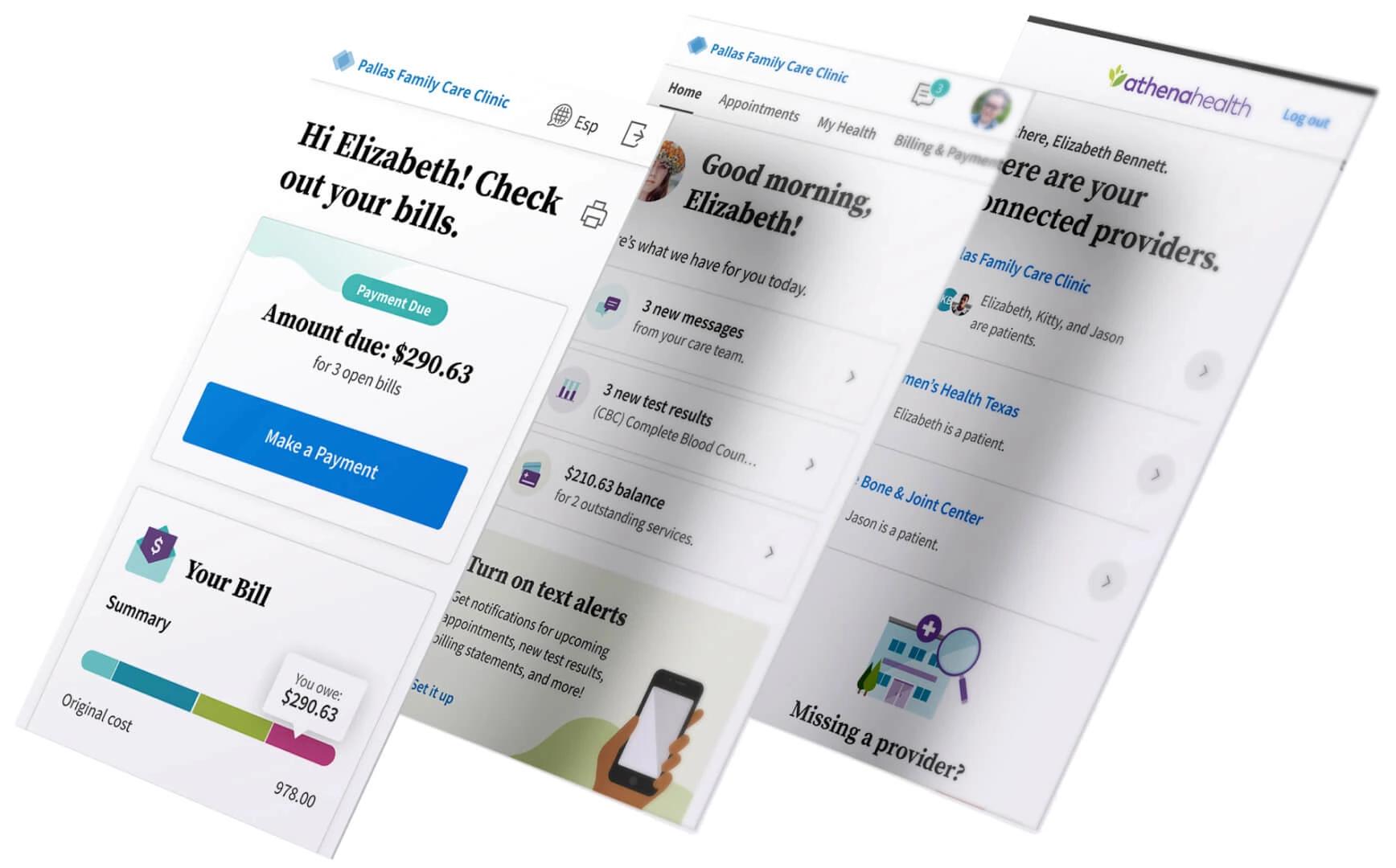 Helping organizations like yours thrive
Practices and organizations of all sizes and complexities trust us to help them drive better results today while preparing them for continued success tomorrow. Here are a few stories that highlight what our customers have achieved with the support of our intuitive technology and proven expertise.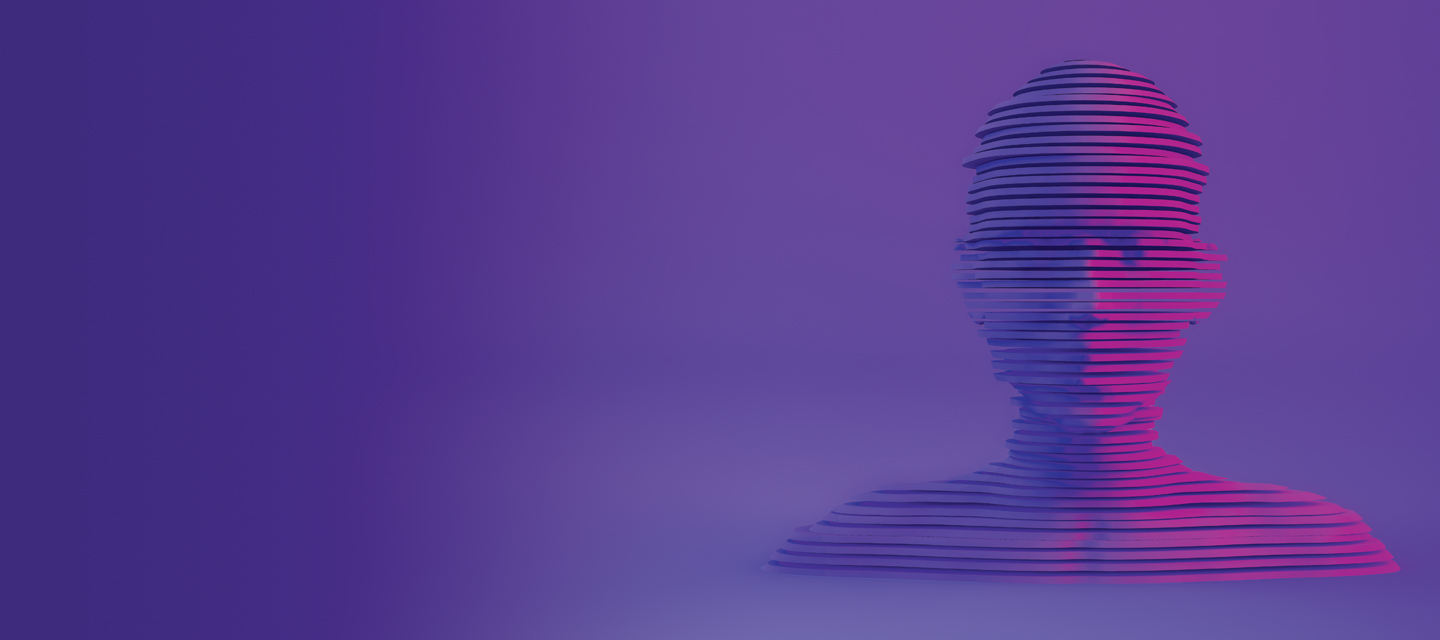 Connections by athenahealth
Should you be prioritizing adaptabilities over capabilities?
The pandemic was the most recent but likely not the last time healthcare organizations will be forced to adapt to alternate care delivery models. Now is the time to consider how your technology will enable you to evolve to meet that next big challenge.