athenaOne® Medical Coding
Get fast, accurate medical coding support that seamlessly integrates into your daily workflow.
Features and services
Save your providers and staff time while avoiding backlogs and improving your coding accuracy. Our medical coding service uses a team of HIPAA-compliant, certified coders to relieve your office of burdensome coding tasks. It launches from within your workflows and supports in-system messaging to streamline communication and eliminate the need for additional coordination. All coding work is delivered quickly and has been audited for accuracy by a robust third-party program.
Fully integrated solution

There's no additional vendor, application, or data to manage. Our service is fully integrated into your clinical workflow and launches when you place an eligible order.

Robust communication tools

Send detailed, encounter specific notes for your coder to review before they begin work. If your coder has questions, they can flag the encounter, and you can reply directly.

Full visibility dashboard

Easily monitor encounters you've assigned to the coding service through the workflow dashboard. With a single click, drill into the details of a specific encounter or begin a conversation with our specialists.

Third-party audited

Our coders' work is reviewed for quality assurance and accuracy by a robust, external auditing program.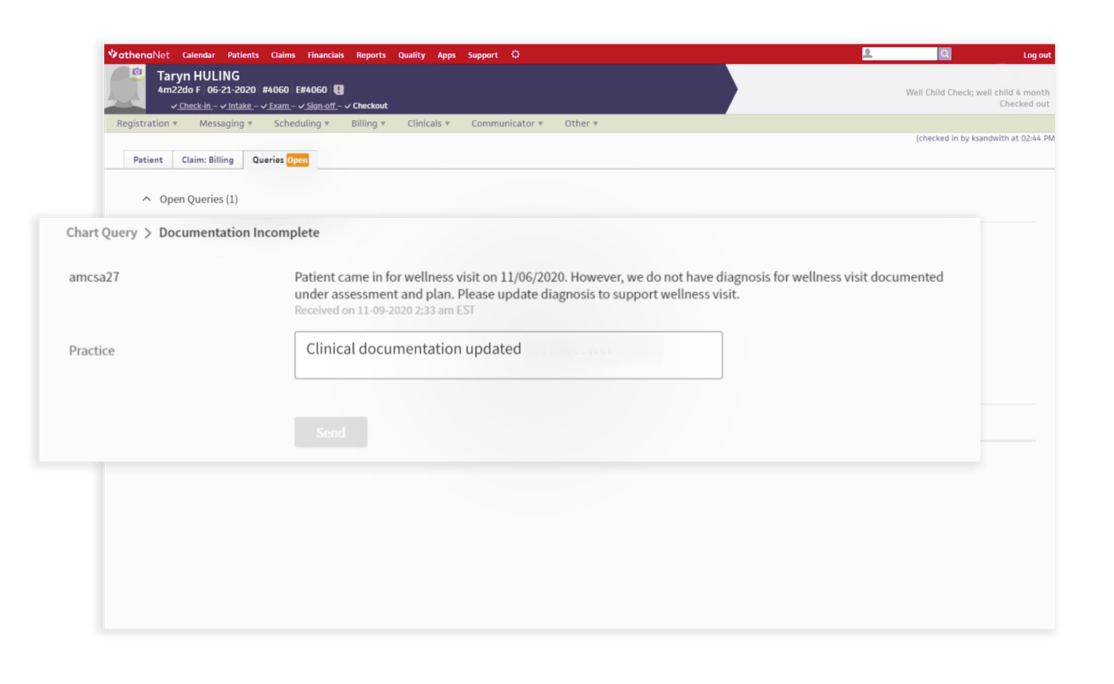 See how athenaOne® Medical Coding works.
Medical coding support from certified, HIPAA-compliant coding specialists that help you avoid coding backlogs and keep your claims flowing.
---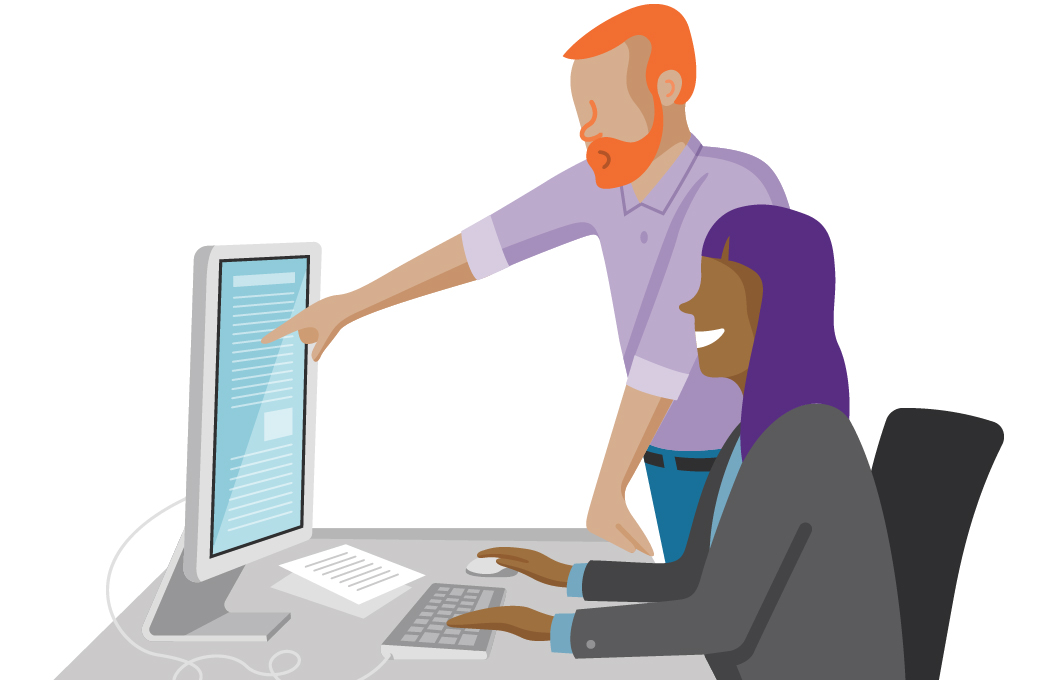 Take the homework out of coding
The Village Pediatrics (VP) staff were overwhelmed with medical coding work and needed help. Partnering with a third-party billing company offered little relief as it created new technical challenges and regulatory issues around information sharing. By switching to athenahealth's HIPAA-compliant medical coding service, VP reduced its clinicians' coding time by 50% and eliminated after-hours coding.
Coding is the number one driver of denials.*

*Based on athenaNet data as of Q1 2020

"As soon as encounters are signed off, I can just hit a few buttons and send it and focus on other things. I can depend on the [athenahealth] coder to say, 'Hey, you're missing documentation.'"

— Zadia McGarry, Practice Manager, Thoracic and Vascular Consultants