Infographic
A Quality Payment Program update


Each Summer, CMS proposes changes to the QPP to improve and optimize for the following year. CMS solicits feedback from the healthcare community, and then finalizes the program updates in the Fall.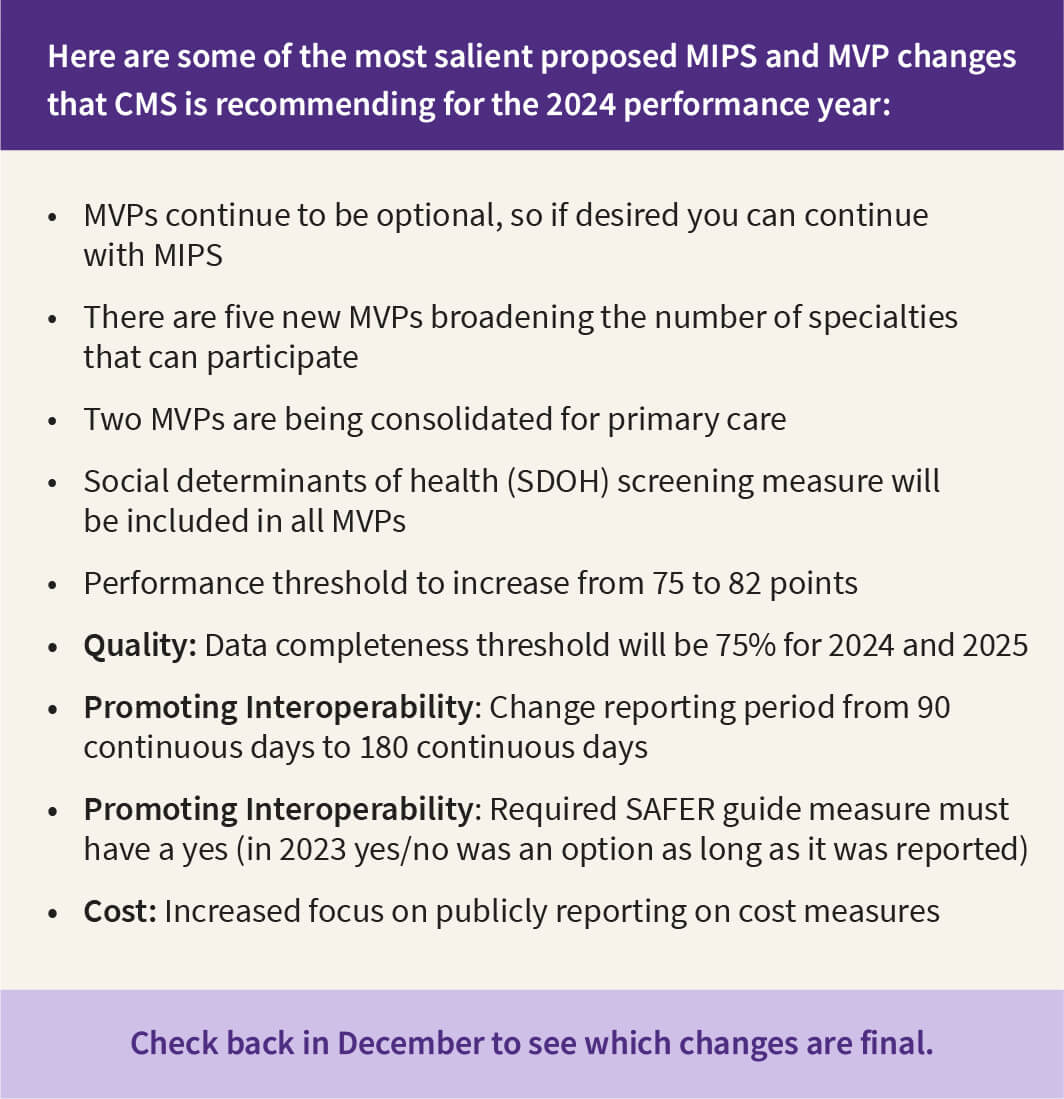 The 7th year of the Quality Payment Program (QPP) is here. While Centers for Medicare & Medicaid Services (CMS) remains focused on streamlining measures to ease the burden of reporting, requirements remain complex and bonus safeguards have been removed, making it harder to succeed. Here's what you need to know:


In 2023, CMS launched MIPS Value Pathways (MVPs), which will eventually replace the Merit-based Incentive Payment System (MIPS) for clinicians—though the timeline for doing so is unclear. When CMS sunsets traditional MIPS, MVPs will be mandatory for all clinicians unable to report under an Alternative Payment Model (APM) Performance Pathway (APP).
12 pathways are available in 2023
CMS has preselected measures and activities to target specific specialties, clinical conditions, and public health priorities. Each path is designed to allow for the best gauge of performance in that particular area. If the current MVP pathways do not apply to your practice, be on the lookout for new pathways in 2024, as CMS plans to roll out new options annually. You can also continue to report with traditional MIPS.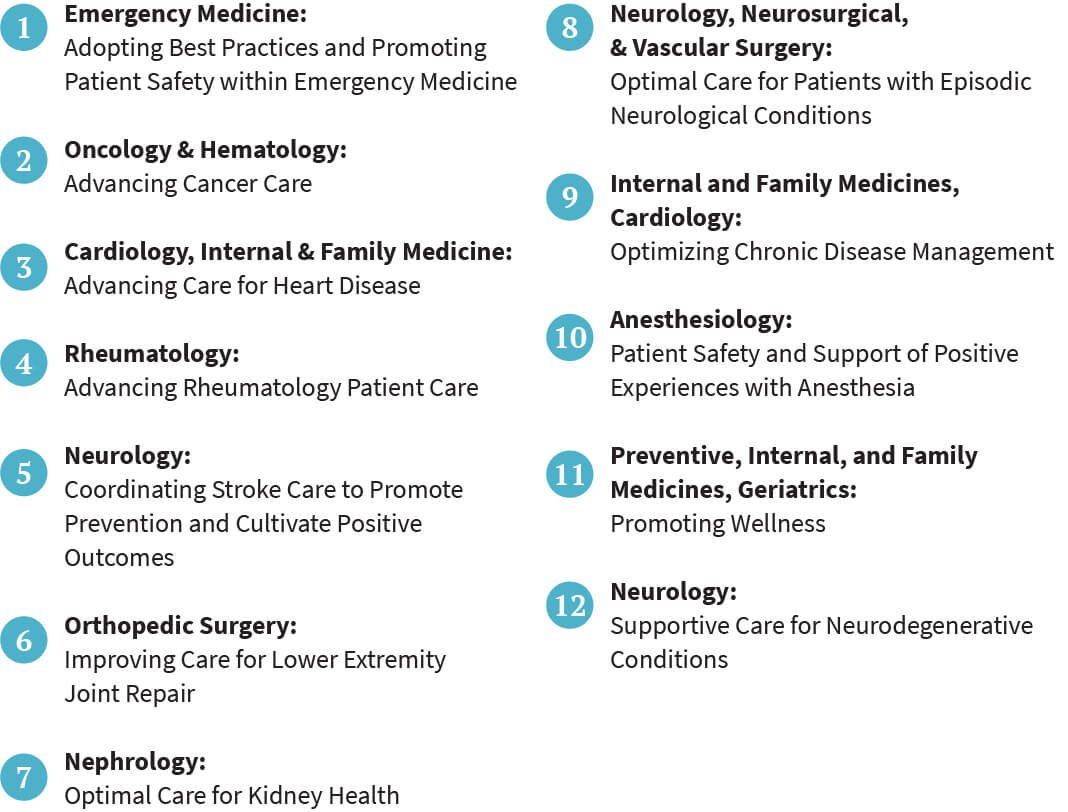 Report two layers of categories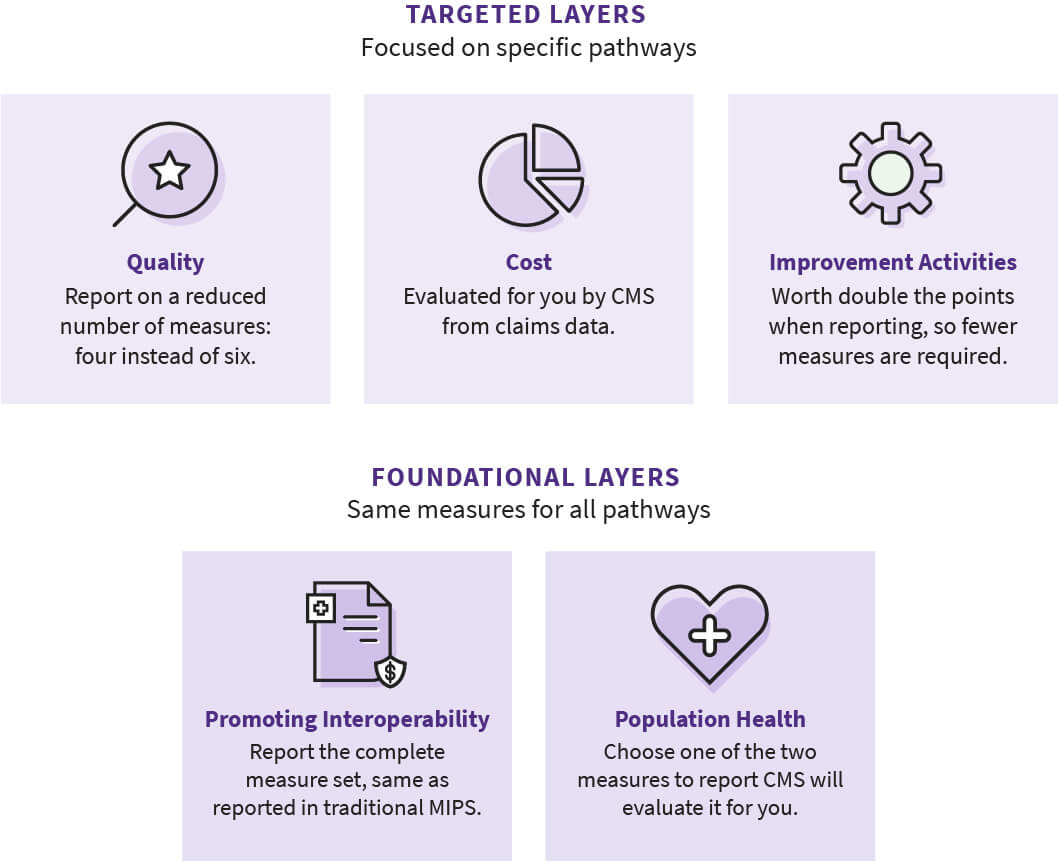 Subgroups can now report
CMS's vision is to provide more flexibility to help multispecialty practices address the full scope of their work. Qualified individual clinicians and MIPS groups can continue to report, but CMS is also offering subgroups—a subset of clinicians within a group (TIN) that will allow for reporting as a specialty. By 2026, multispecialty groups reporting MVPs will be required to report as subgroups.


2023 performance categories and weights remain the same
MIPS continues to focus on four performance categories with a composite score. All clinicians in a TIN report the same quality measures, regardless of the clinician's specialty and relevance to their scope of practice. MIPS is your only reporting option if the available MVP tracks do not apply to your practice.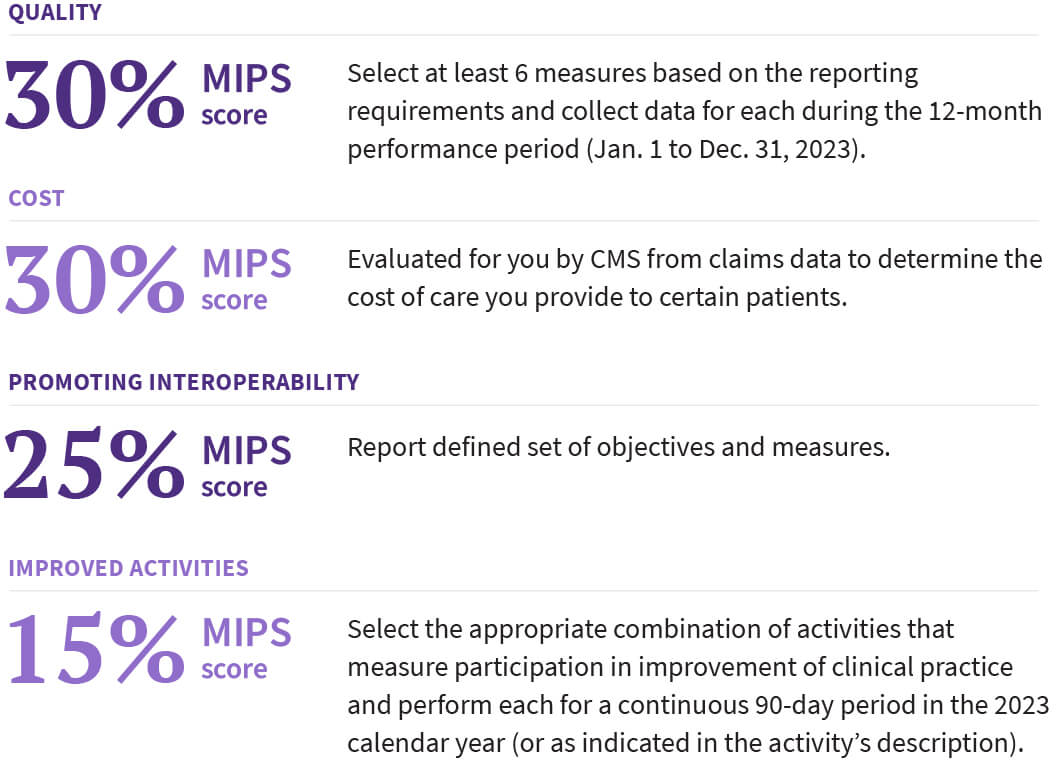 Eligibility thresholds remain the same


2015 CEHRT is required
If you do not meet CEHRT standards and you do not have a hardship exemption, special status, or are an exempt clinician type, you automatically lose all points for the PI category — that's 25% of your score!
Small practices still get a break
Receive bonus points in the Quality category and an exemption for the Promoting Interoperability category if data for at least one measure is submitted (but will result in a re-weighting of Quality and Improvement categories).
Scores will still be publicly posted
Scores for MIPS and MVPs will continue to appear on doctor and clinician profile pages at the Medicare Care Compare website and in the Provider Data Catalog. This provides patients with a comparison view of the quality of care, costs, and patient outcomes. For MVPs, peer performance feedback will be available and eventually, patients will be able to compare like providers for a more accurate view.
2025 payment adjustments for performance year 2023
75 points are needed to remain neutral for both MIPS and MVPs.

The maximum positive and negative adjustments are up to 9% on a sliding scale. The exceptional performance threshold has been retired.

Curious what reporting track is right for you?
Let us help