Article
When data drives the bus to better health
By Gale Pryor | May 24, 2018

How can data visibility improve population health?
Consider the state of West Virginia, where more than 11,000 residents are diagnosed with cancer each year, and almost 5,000 die from cancer-related diseases, according to the CDC. And one in eight adults has diabetes, and the state spends $2 billion each year on diabetes care.
What's needed in the heart of Appalachia is early detection and intervention to treat disease. Yet for patients living in isolated communities with inadequate transportation, routine screenings for treatable diseases may fall by the wayside until it's too late.
"If you don't think you have breast cancer, driving to the city to get a mammogram is a tough sell," says Sarah Chouinard, chief medical officer of Community Care of West Virginia, a federally qualified health center with a network of 49 primary care and school-based clinics, pharmacies, and dental offices across nine counties.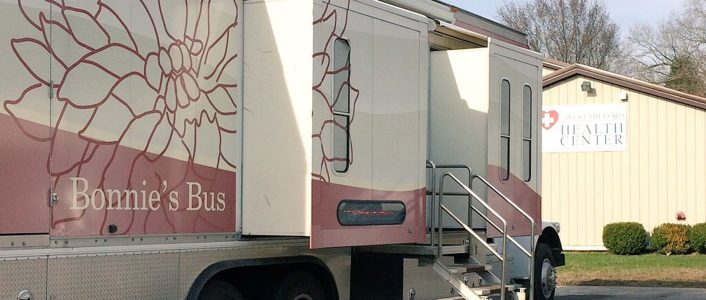 So Community Care found a way to take healthcare screenings directly to patients — by bus. In a partnership with West Virginia University School of Medicine, the organization operates two mobile health buses to provide breast cancer and diabetic retinopathy screenings where patients live and work in the hollows and hills of the region.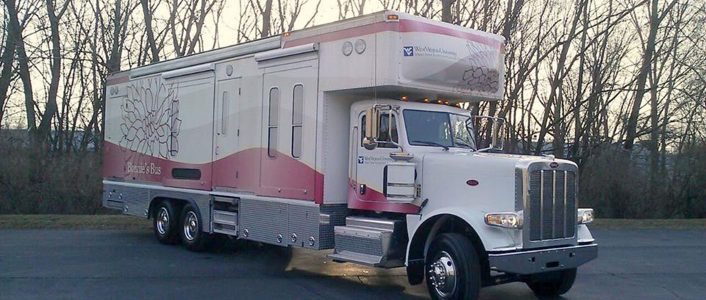 When data from Community Care's EHR indicates that mammogram screening rates are low in one of its clinics, Bonnie's Bus, the mobile mammography unit, sets up in the parking lot to expand capacity. When the rate of use plateaus — from 15 patients per day to one or two — the team knows it has addressed the need at that location for the time being and moves the bus on to the next site.
The results, so far, have been dramatic: Since first hitting the road in 2009, Bonnie's Bus has provided more than 11,000 mammograms to women over 40 throughout West Virginia and has led to the detection of over 48 cases of breast cancer.
Data to the rescue
Leaders of Community Care, a high performer on the athenahealth network, say data visibility — the ability to track quality measures for patients and performance — ensures the buses show up where they're needed most. Every provider "has that data at their fingertips," says Chouinard. "If they have a pause in their day, they can go in [to the EHR] and say, 'Hey, let's take a look at our cancer screening lists and see who's due for services.'"
And, through its patient record sharing service supported by the CommonWell Health and Carequality alliance, Community Care receives results of mobile screenings in near real time. "Now we can access records if a patient has had testing outside our facility," says Genevieve Larimer, nurse practitioner and EHR project manager for Community Care.
"Patient record sharing gives us the ability to very quickly access that information," she says, "usually the same or next day after the patient has been seen."
Even if the patient was seen in a bus on a mountain hours away.
Gale Pryor is senior editor of athenaInsight. This article is an update to content originally published October 20, 2016. Additional reporting by Alison Pereto, staff writer.
Want to hear more?
Get insights from athenahealth's open and connected ecosystem delivered right to your inbox.
Sign Up