Thinking outside the box: On-site microclinics show big results
Case Study | Customer Story: Hamilton Health Box
---
Metrics at a glance*
cost per member per month reduction in total medical spend, compared to the average of the two previous years

reduction in emergency room visits

drop in the number of urgent-care visits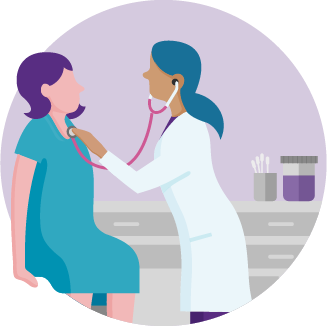 Limited primary care service access for employees of small- and mid-sized companies
Limited access to primary and urgent care facilities nearby means employees at smaller, companies often need to take off several hours at a time or a full day for appointments. That's exacerbated when employees have to manage chronic conditions. Time off can affect companies' productivity and also employees' stress levels. Most onsite primary care clinic models need to service at least 1,500 to 2,000 employees to operate a profitable and effective business that benefits both the employer and clinic operator.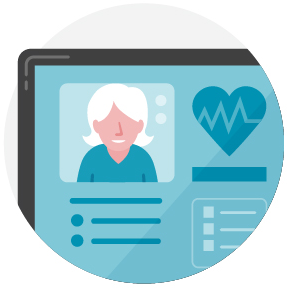 A hybrid on-site and virtual model promotes connected, longitudinal care
Hamilton Health Box specializes in providing primary care and chronic care management for complex patients who are employed by small to mid-sized self-insured companies — sometimes with as few as 200 employees. Their approach includes a combination of onsite and virtual primary care, urgent and emergent services. Hamilton's model features an introductory visit and annual wellness appointment with a provider on-site. A majority of other visits are conducted via telehealth on-site in turnkey microclinics that utilize athenahealth technology. These settings include modules for employees to connect easily virtually with providers and allow the providers to use connected devices such as stethoscopes, otoscopes, and more. Having more virtual care connection options means providers can form a lifestyle management team and establish ongoing relationships that yield more patient engagement in their care outcomes.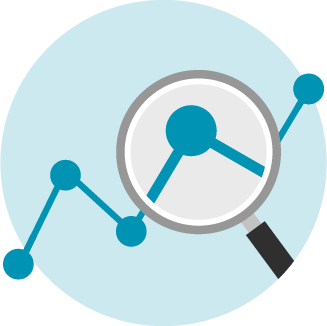 Greater efficiencies, reporting capabilities
Hamilton Health Box has myriad hybrid installations across the Southwest that have yielded impactful results says Dr. Glenn Davis, chief medical officer. He pointed to one recent client case study as an example*. Over a 12-month period, an employer with 250 to 300 full-time employees that has an onsite microclinic reported a $125 cost per member per month reduction in total medical spend, compared to the average of the two previous years. The employer also reported a savings of approximately $260 in avoided co-pays per employee on the plan. Their data show a 33 percent reduction in emergency room visits and a 46 percent drop in the number of urgent-care visits, which further supports Hamilton's mission to influence longitudinal care. Chronic care patients are often an employer's most high-touch and expensive patients, with high rates of usage for ER and urgent services.
As familiar with your care model as you are
Whether you're offering direct primary care, employer-sponsored care, or unique care delivery, we have a history of helping businesses like yours achieve your goals.
Learn more
---
These results reflect the experience of one particular organization and are not necessarily what every athenahealth customer should expect.
* Data from August 2020 provided by Hamilton Health Hub; based on metrics over a 12-month period from one employer onsite microclinic with 250 to 300 full-time employees