Infographic
4 steps to better ROI

Are you meeting your financial goals? Following these tactics can help your organization meet your goals and take you to the next level.

Own what you are good at
Use your comparative advantage: build partnerships with vendors that can assist with work that's not directly related to patient care. In the process, you'll expand your infrastructure, convert fixed costs to variable costs, and free staff to focus on the work that's core to your organization's value proposition.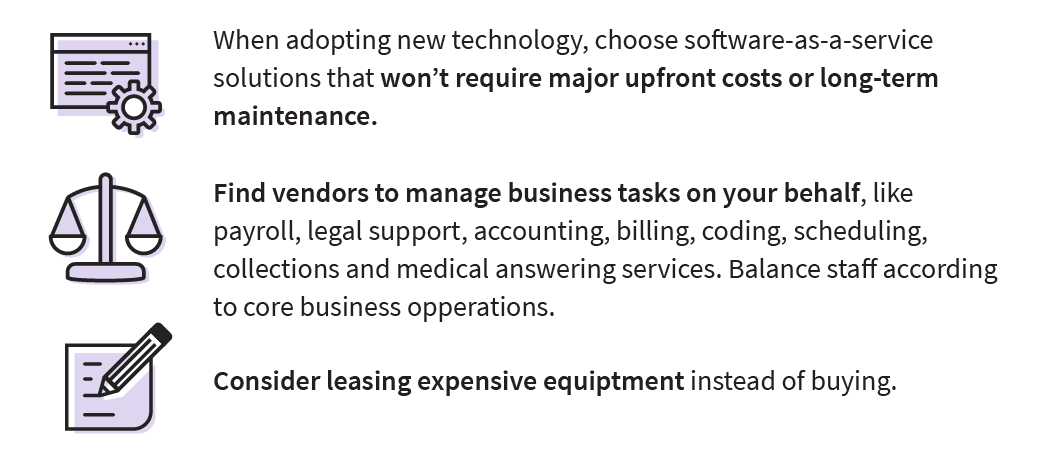 Conduct effective outreach
Aggregate clinical and claims data to identify care gaps to target in outreach campaigns. Then study the results of your outreach to determine exactly when and how to message patients and encourage them to make an appointment. The right combination of text, email, and voicemail can get patients in for routine or preventive care like annual wellness visits and flu vaccines.
Reduce no-shows and fill schedule gaps
Increase scheduling volume — from both existing and prospective patients — without additional work, through quick, convenient patient self-scheduling. Consider offering telehealth availability through self-scheduling, too, to help fill last-minute gaps in the schedule.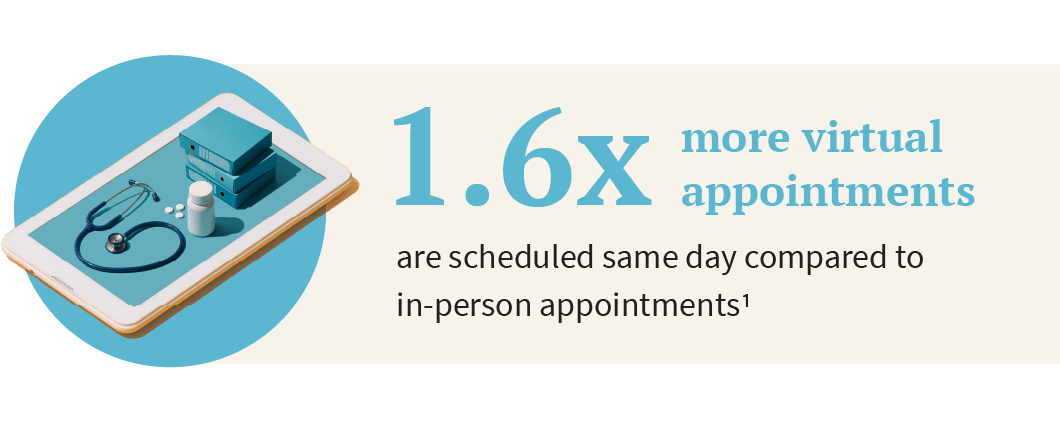 Avoid missed opportunities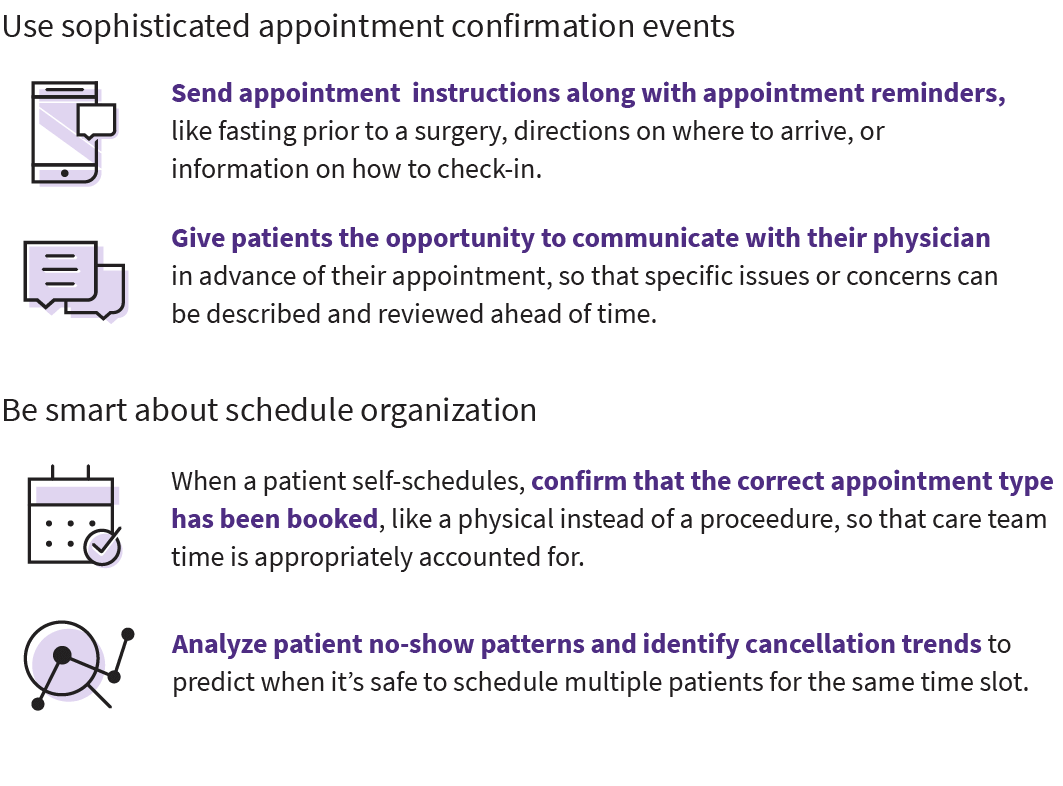 Use portals to retain patients


Let providers focus on providing care
Design workflows that delegate administrative tasks to non-clinical staff when possible, so that your care team isn't bogged down with unnecessary distractions and can maximize billable time with patients. Ensure that your EHR's clinical workflows can meet the needs of all your specialties to save time for providers rather than forcing them to seek workarounds or alternate systems.
Understand and apply performance data
Build a strong understanding of how your provider and department performance. compares to that of other organizations like yours. Then share the data with your staff and work with them to identify appropriate performance benchmarks. High performance begins with physicians and staff who are engaged, satisfied, and productive — and who see themselves as capable of delivering effective care.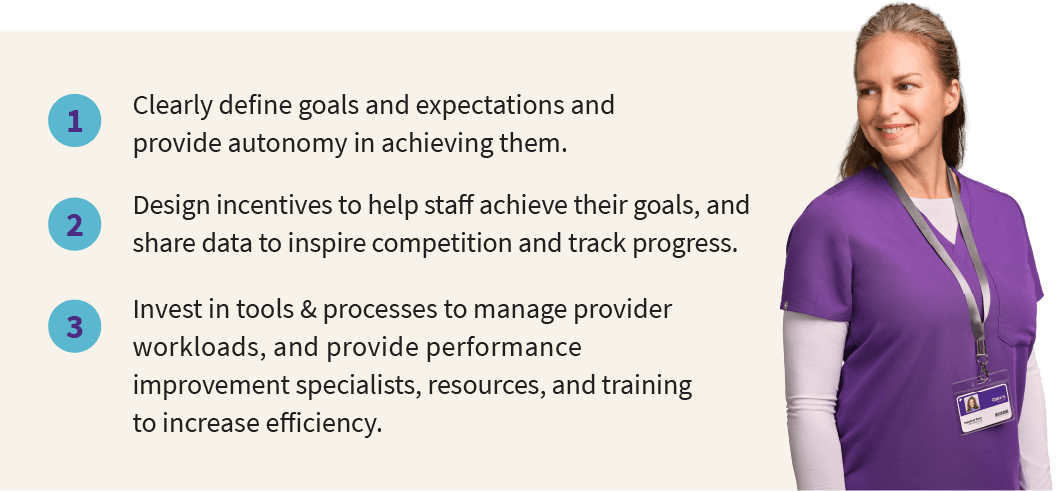 Proactively engage and negotiate with payers
Use your collections data to understand where you are being underpaid and where there are opportunities to improve your contracts with payers. The ability to compare your performance to that of similar organizations will also give you greater leverage in negotiations.
Make each claim count
Strong revenue cycle discipline will ensure you are getting paid as quickly as possible. Stop denials before they happen and control the number of days a claim spends in accounts receivable by avoiding demographic and information errors and monitoring first-pass claim resolution rates.

Improve pay yield, with less work
Offer digital patient payment options to give patients a convenient, easy way to view their bills, learn more about post-visit financial obligations, and make payments. In addition to paying outstanding balances, patients are also prompted to make pre-visit copays, so your organization can get paid faster.


Make value-based care a priority
It is possible to avoid compliance penalties, maximize revenue, and ease the transition to value-based care — without administrative burden or resources. Start by incorporating technology solutions that are always up-to-date with government and private payer mandates and that streamline workflows to help providers capture quality measures in the moment of care. Regularly review data on your ongoing performance in value-based care programs to help your staff identify and close care gaps, improving both care and compliance.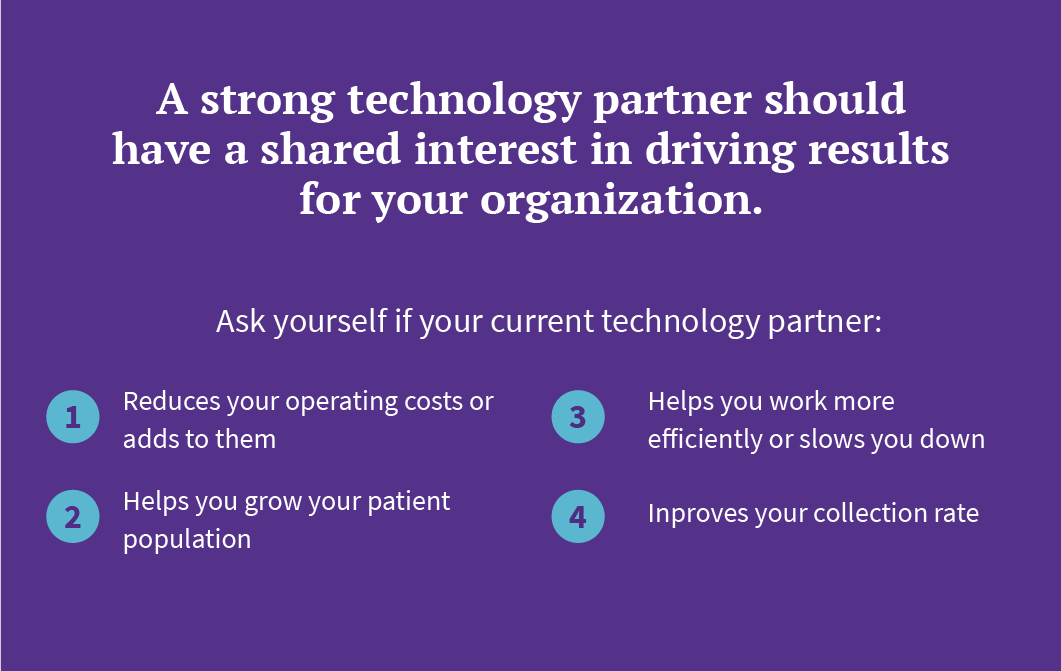 Want to hear more?
Get insights from athenahealth's open and connected ecosystem delivered right to your inbox.
Sign Up
---
¹ Based on a de-identified data set of approximately 4.8 million monthly appointments scheduled on the athenahealth network.
² Based on athenaNet data of athenahealth customers using athenaCollector for services rendered between September 2019 and August 2020 comparing patient payments made until February 2021.