TrustCare Health Saves 389 Hours of Monthly Operational Costs with Rivia Health
Marketplace case study
---
Metrics at a glance*
Reduced number of bills going to collections by

Decreased days in Accounts Receivable by

Increased overall patient payments by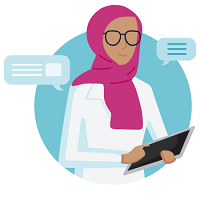 Manual Patient Payment Tool Labor-Intensive
TrustCare Health (TrustCare) sought to collect more patient payments by using a patient texting tool. The urgent care practice group had adopted a texting tool to communicate about outstanding patient balances. This solution turned out to be prohibitively labor intensive and costly to maintain.
TrustCare's original patient texting tool deployed communications in generic batches on a bi-weekly basis. A manual lift of 3-4 hours per week was required to manage communications sent by the company and to setup the data in the system prior to sending messaging. Once batches of messages were sent to patients, patients were required to call TrustCare to make payments or log into a portal, locate their statement number, and make a credit card payment. Not only did TrustCare receive a significant influx of inbound calls but the demand for outbound calls also increased. The onset of COVID-19 exacerbated the inbound call volume, increasing calls by five times the traditional volume per clinic, along with other adverse operational effects.
Due to the substantial increase of inbound and outbound calls, the call volume for the Patient Registration Representatives became a challenge. TrustCare incurred a 15%-20% increase in opportunity cost from missed calls regarding payments which decreased the likelihood those payments would be collected.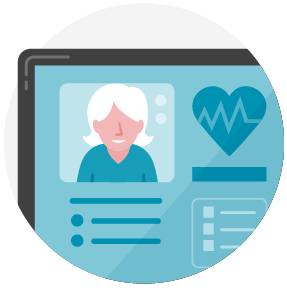 Rivia Health Payment Engagement Platform Automates Patient Billing Process End-to-End
TrustCare partnered with Rivia Health's payment engagement technology in 2021, a solution that interfaces with their HIS platform, athenahealth. Rivia Health is integrated with athenahealth so the go-live process was simple with no IT lift. TrustCare's Korlynn Trice stated, "Rivia Health's integration and go-live were seamless for us. We didn't need to get our IT staff involved at all. We just signed an online form and filled out a configuration sheet."
Rivia Health's platform makes it easy for patients to pay balances using automated, digital communications. It, "provides TrustCare the ability to collect an outstanding balance via text notification directly to [each] patient. This notification allow[s] for a non-app solution to click one link, identify the patient, and allow the patient[s] to either pay their outstanding balance in full or establish a payment plan."
Rivia Health is a touchless payment engagement solution that staff members do not need to engage with and does not require any manual entry in order to communicate about and collect patient payments. The pre-existing integration with athenahealth enables data to flow bi-directionally to-and-from Rivia Health to the athenahealth system instantaneously. The system runs in the background, complimenting existing workflows.
Patients pay directly via the payment platform in three easy steps: click a digital link automatically sent directly to phone or email, verify the patient's identity, pay balances. The technology also allows for multiple bill management in one session.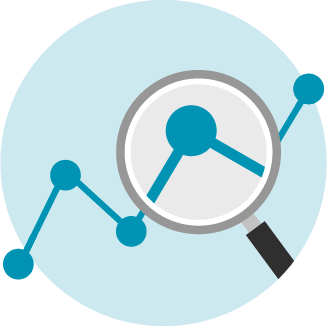 Reduced Operational Costs, Increased Time Savings
TrustCare saves a cumulative 389 hours per month on operational costs, including crafting and sending batched patient messages manually, fielding inbound calls regarding payments, placing outbound calls regarding payments, collecting payments over the phone, and setting up payment plans.
Return on investment: over 2,000%
Reduced bad debt by 38%
Time saved from manually setting up payment plans and collecting the payments: 23 hours per month
Time saved from the bi-directional data flow of text communications management: 16 hours per month
Time saved from outbound calls: 350 hours per month
Reduced the call volume by 10-15%
Reduced the number of days in accounts receivable by 33%
Reduced the number of bills being sent to collections by 33%
Increased overall patient payments by 45%
Decreased outstanding balances by 90%
Automates 80% of payment plan setup and maintenance
Integrate with Rivia Health today by visiting the athenahealth marketplace
Learn more
*All metrics provided by Rivia Health Please note that as a member of the Marketplace Program, Rivia Health and athenahealth are parties to a financial arrangement.