How a small, multi-specialty hospital significantly improved output using automated medical documentation service from Augmedix
Marketplace case study
---
Average Augmedix Metrics at a glance*
Save up to 3 hours per day

Boost productivity by as much as 20%

40% improved work-life balance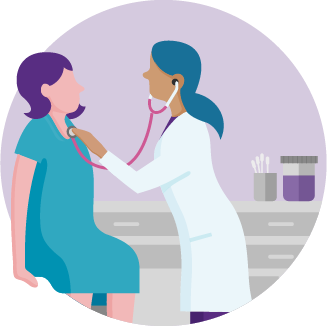 Lack of support for a rural hospital leads to charting backlog
Hillsdale Hospital, a small, multi-specialty healthcare system with nine locations in south central Michigan, is the only hospital in the county. By partnering with and employing a number of specialty providers, Hillsdale Hospital is able to offer patients expanded services typically associated with larger facilities — in their home community. This not only diminishes the need for patients to travel to neighboring counties for specialty care but also contributes to greater patient retention, which boosts the hospital's financial standing.
As a rural care center, Hillsdale Hospital also relies on strong physician relationships. Ensuring physicians have the administrative support they need to deliver exceptional care is key.
One of Hillsdale Hospital's full-time orthopedic surgeons is Parthiv Patel, D.O. Until April 2021, he worked with an in-person scribe to streamline patient charting at the hospital's orthopedic clinic. When the scribe transitioned to a different position, Hillsdale Hospital realized it needed a better solution to support the clinic.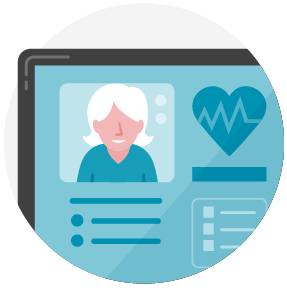 Implementing the new medical documentation solution to automate a note and integrate into the EHR
Hillsdale Hospital chose to partner with Augmedix for its real-time solution, Augmedix Live.
With Augmedix Live, physicians at Hillsdale Hospital log into a HIPAA-secured service platform, which incorporates automatic speech recognition and natural language processing to identify, classify, and extract relevant clinical data from conversations between physicians and patients. The entire process is managed by a specialty-trained medical documentation specialist (MDS) to ensure quality and accuracy. The data is then converted to an accurate, complete medical note in real time and seamlessly transferred to the EHR for the physician's review and approval.
The Augmedix MDS can also provide live clinical support by ordering labs, tests, and medications, or managing referrals and patient reminders. They can even manage charge capture to ensure accurate reimbursement. In a hospital setting, the MDS can oversee admissions, discharges, and transfers.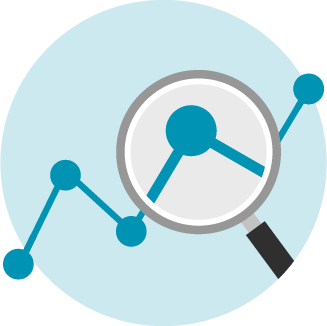 Significant increase in physician efficiency
Seth Gibson, director of outpatient services at Hillsdale Hospital, is pleased he selected Augmedix for medical documentation and has found communication to be solid. Implementation went smoothly, as did onboarding for Patel.
"From my perspective, as an administrator involved with strategy and operations, Augmedix has been great to work with," Gibson said. In fact, other departments have taken notice of the success with Augmedix and are evaluating OB-GYN physicians as the next phase of rollout.
Results include:
• Working down a large backlog of charts for Patel
• Significantly improving throughput in the orthopedic clinic, which helps patients be seen more quickly
*All metrics provided by Augmedix on the average improvements from their solutions. Please note that as a member of the Marketplace Program, Augmedix and athenahealth are parties to a financial arrangement.