Legacy Community Health Services
Legacy providers, patients, and communities will thrive with a simple, efficient, supportive FQHC partnership. A national community of over 140,000 providers (and 8,000 FQHC providers) are thriving on the front lines today by sharing and learning from each other via our athenaOne cloud network. In Texas, athenaOne supports nearly 12,200 providers.
We've Made it Our Mission to Help you Fulfill Yours
Our FQHC customers drive performance by leveraging network insights from 195 FQHC customers:
FQHC providers on the athenahealth network

posted by FQHCs in collections
FQHC claims processed per year

FQHC clinical encounters per year
And our FQHC customers gain efficiencies to improve the provider and patient experience:
of encounters have insurance eligibility available at a time of service

of documentation time occurs during business hours

average annual wellness scheduling rate following athenahealth automated outreach
Based on athenaNet data as of September 2021
athenaOne® efficiency tools
athenaOne App

athenaOne app to extend the provider and staff mobile capabilities

athenaText

athenaText to enable secure provider-to-provider communication

athenaCapture

athenaCapture to enable HIPAA-compliance image and document uploads to patient records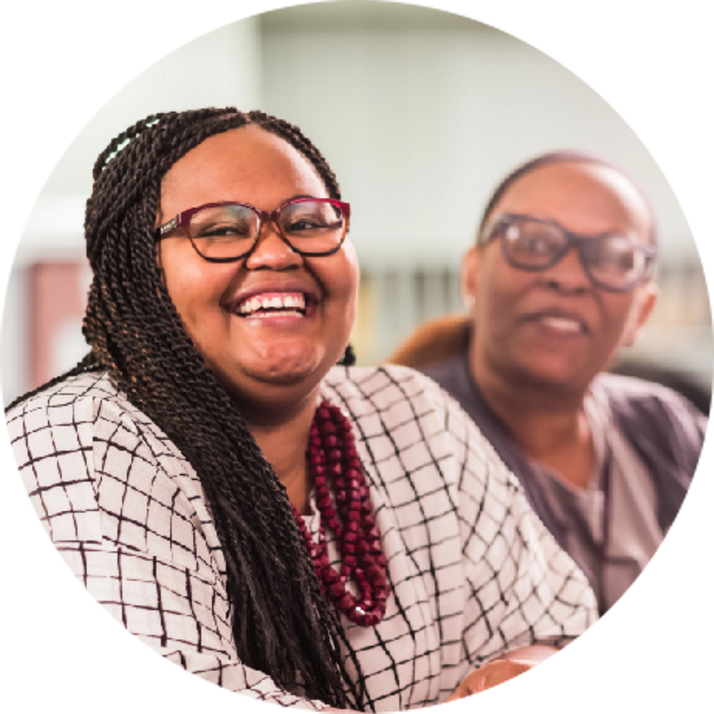 Hear from a current client
Seeing Something Bigger: Enabling accessibility, and a holistic patient view
Seamless Clinical Data Integration Means More Seamless Care

Access to clinical data in real time is critical for your organization to efficiently coordinate care across care settings. While valuable, simple exchange of electronic clinical documents without workflow integration is often not much more efficient than faxing.

In contrast, athenahealth's clinical data integration solution allows you to extract information your clinicians need from clinical documents and import it into the patient chart as structured data—seamlessly, in real-time—so your clinicians can see a full view of the patient without added time or a separate workflow. Our solution includes:
Bi-directional interface with Carequality. Exchange data with any hospital or other ambulatory practice using a network or EHR that enables a connection under the Carequality Interoperability Framework, such as Epic® Care Everywhere. Search capability. Query the sending EHR for patient records – and filter those findings by document type and timeframe.
Selective clinical reconciliation tool. Easily review and evaluate available information, then quickly integrate information that is most important to your clinicians—all in a seamless format to the end user. Query, reconcile, and integrate data either in advance during chart preparations or on-demand while the patient is being seen.
Continuous process improvement. athenahealth's integration experts will help you adopt best practices using these new workflows, train your end users, and accelerate the deployment across multiple locations or practices so your clinicians realize benefits faster.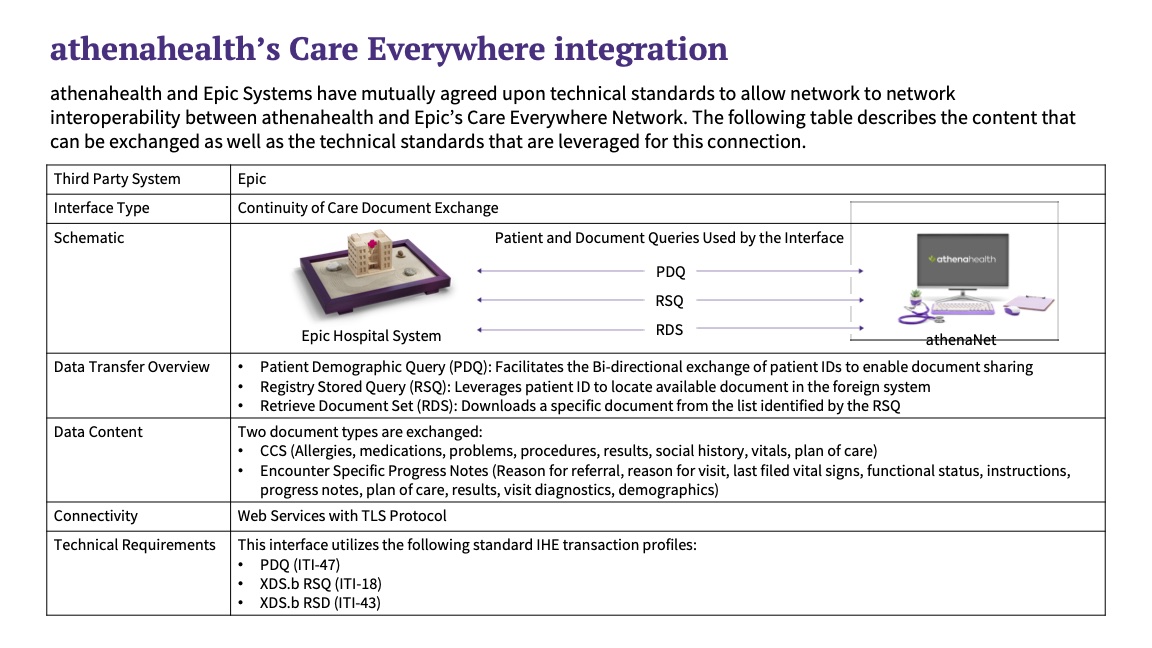 Your athenahealth team
Jason Glebe

Executive Director, FQHC Growth

Kat Smith

Director Product Market Strategy, FQHC

Allison Smith

Director, Client Solutions Group

Tyler Sanchez

Senior Manager, Large Group Sales

Todd Clark

Physician Solution Consultant Senior Manager, Client Solutions Group

Matthew Stanzler

Solution Design Senior Manager, Client Solutions Group

Ken Jackson

Senior Solution Design Manager, Client Solutions Group

Kelly Singh

Solution Consultant Manager, Client Solutions Group