Norovirus hits the GOP convention — and where else?
By Joanna Weiss | July 20, 2016
Trump spirit is spreading this week at the GOP convention — and so, it seems, is norovirus. On Tuesday, at least a dozen staffers of the California delegation
came down with
the stomach bug, which is known for wreaking havoc on classrooms and
cruise ships
.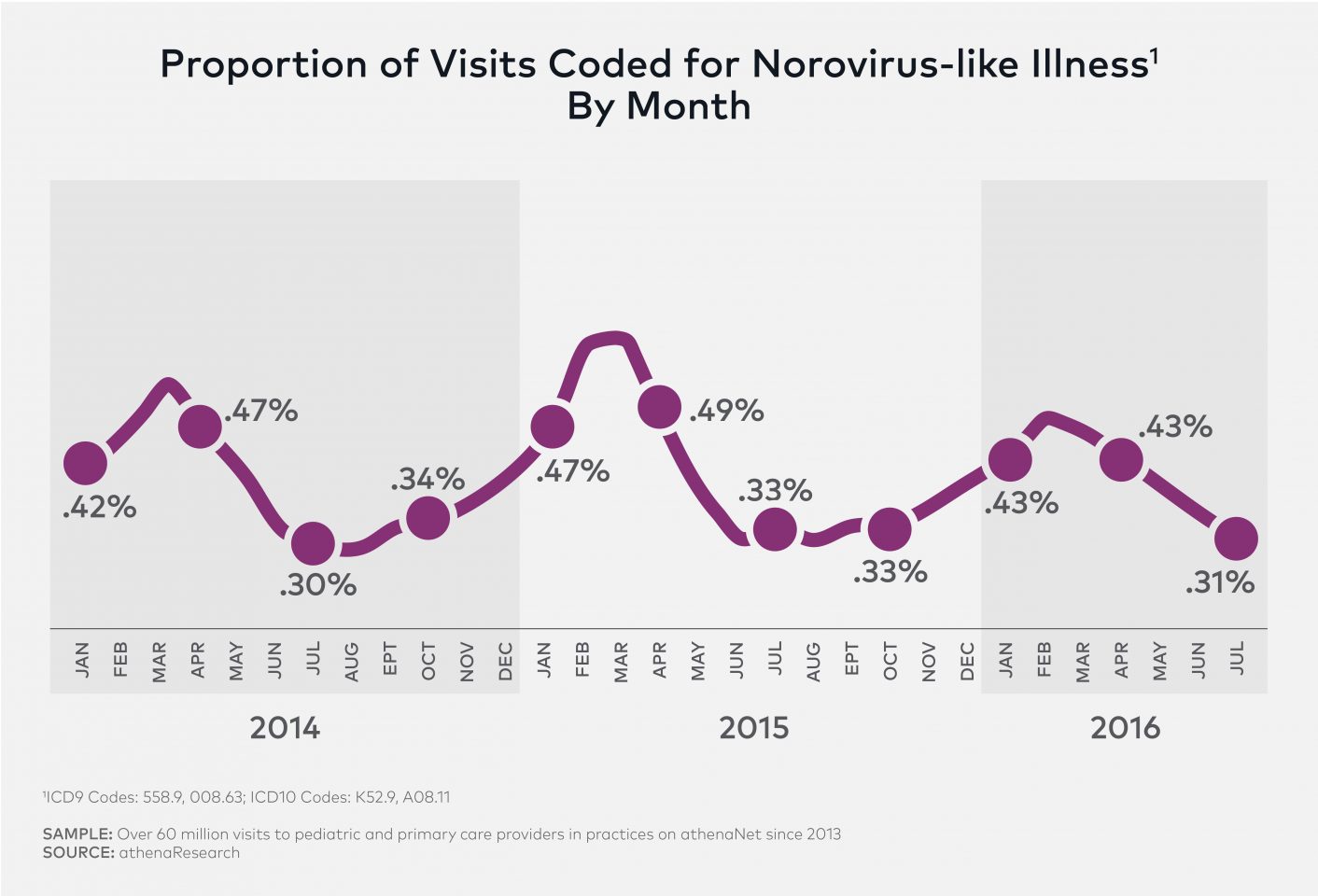 Though it's probably no consolation to the revelers in Cleveland, this outbreak is an anomaly. According to
athenahealth's network
of 80,000 physicians — whose patient base matches the nation's demographics — norovirus is relatively rare, and it's more likely to spread in the winter months. While rates are low across the country right now, the illness is most common in the South and West.
Those heading to next week's Democratic National Convention can rest easy: Pennsylvania has one of the lowest rates in the country. And if you're one of the unlucky few in Ohio? The Centers for Disease Control
notes
that norovirus symptoms hit 12 to 24 hours after exposure, and last for one to three miserable days.
So conventioneers would be wise to wash their hands frequently, practice good bathroom hygiene, and avoid shaking hands, an act the newly minted GOP presidential nominee once called "
one of the curses of American society
."
Pro tip: European-style air kisses work nicely.