Achieve a 94% first-pass resolve rate for your claims.¹
athenaCollector combines the technology and services to drive greater efficiency around claim submission, remittance processing, and denial management work. Here's how we're helping you get paid more, faster, and with less effort.
Post cleaner claims with our rules engine

Our billing rules engine speeds up your claim process by using data from across our network to catch claim errors and correct them before they hit your bottom line.

Relieve your team of manual billing work

Let our experts submit claims, post payments, and resolve claim issues seamlessly from your workflows. Save time while maintaining visibility and control of your revenue cycle performance.

Drive better results with real-time reports

Get complete visibility into your performance with detailed, on-demand reports. Track key metrics, establish benchmarks, and get support from industry experts so you can achieve peak financial performance.
View your day through the athenaCollector workflow
Never lose track of revenue cycle tasks
See all your claim and appointment-related tasks on a single dashboard in real-time.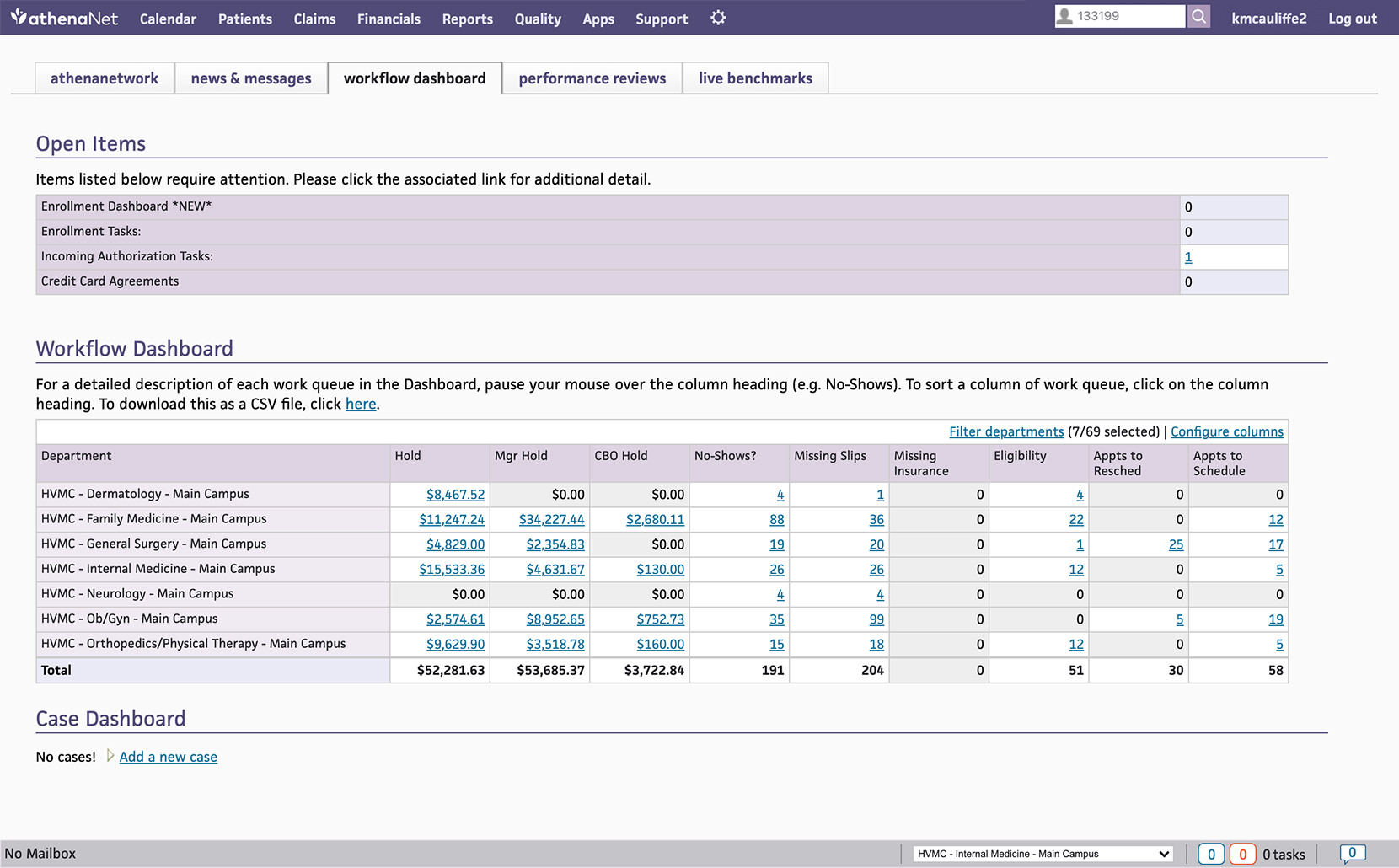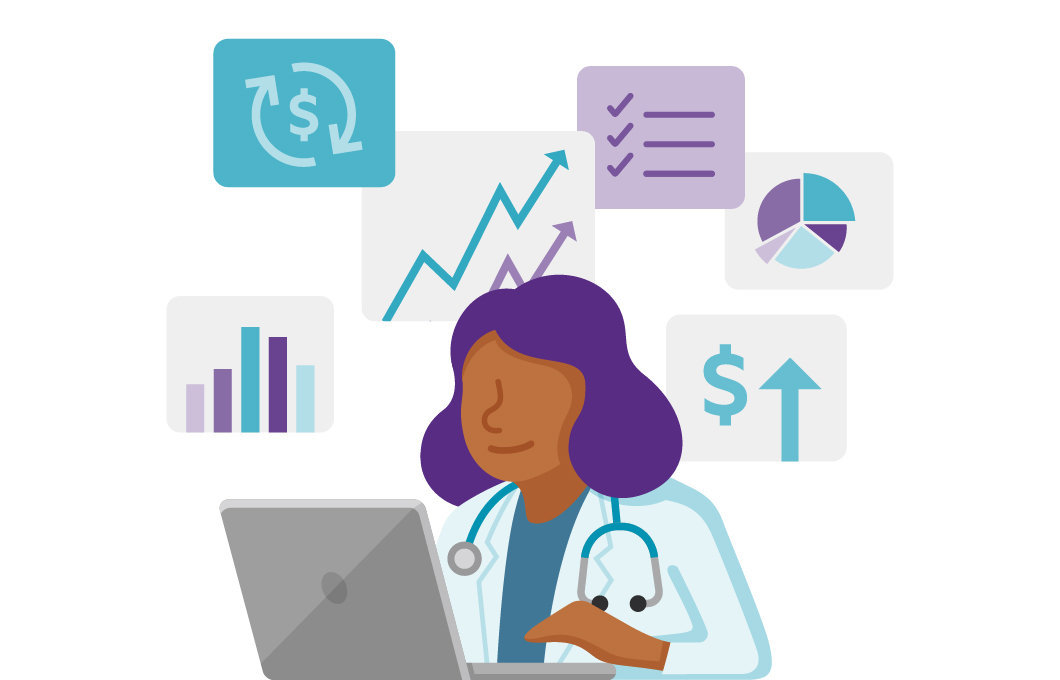 Six areas that can improve your revenue cycle performance
One key to successful practice management is having the ability to measure the vital signs of your financial health and take action. Here are six areas that can be tracked and improved with the support of our medical billing solution.
1 Based on athenaOne data as of Q1 2020