What is athenahealth?
We are on a mission to transform the healthcare industry. Our network-based, healthcare IT services—like Electronic Health Records (EHR), patient engagement and medical billing tools, and more—creates the nation's most connected healthcare network. We combine the collective knowledge of more than 160,000 healthcare providers and infuse the industry with actionable intelligence. Our teams attract some of the brightest minds from a wide array of industries, and together we work tirelessly to make healthcare operate like it should.
Why work here?
United by our mission and driven by our entrepreneurial spirit, our work at athenahealth is collaborative, transformative, and above all, it's meaningful. Our employees take pride in using technology and data-driven insights to inspire changes that will make the U.S. healthcare system better for everyone, including your friends, family and maybe even you.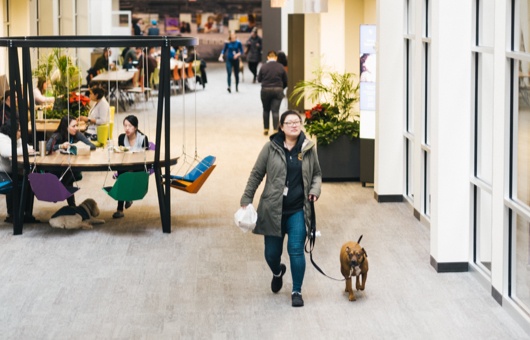 Benefits at athenahealth
We offer competitive benefits that support your health and wellbeing so you can bring your best self to work each and every day. Put heart into your work, and be rewarded by competitive pay and benefits, generous time off, and a variety of perks. We want our offices to be a place where our employees want to be, and we work hard to create inviting environments with each of our locations. We are also dedicated to supporting our athenistas on their daily commute, to make the travel to and from the office as seamless, eco-friendly and convenient as possible.