Technology that improves healthcare delivery
The development work done in our Bangalore offices play a significant role in our athenaCommunicator and athenaClinicals services. They help healthcare providers stay connected with patients, and support a more efficient and faster workflow.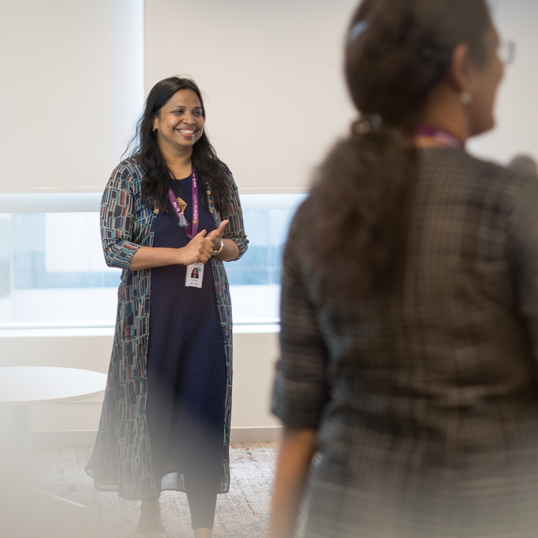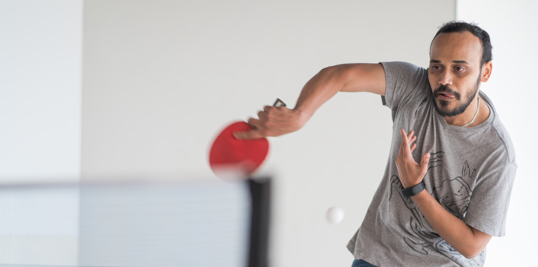 "athenahealth has a good culture, and it's been really great for all the women here. They definitely support women's career growth."
– Mary, Bangalore office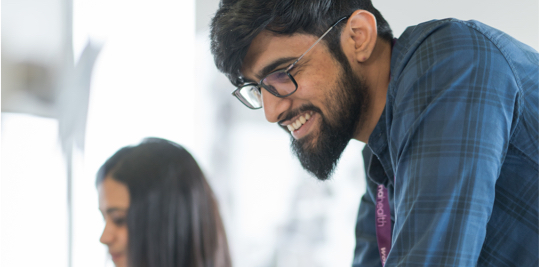 "I get to work with big data, AWS, REST APIs, the latest technologies … the kind of work that drives the bottom-line for athenahealth and also that lends humanity a helping hand."
– Nandkumar, Bangalore office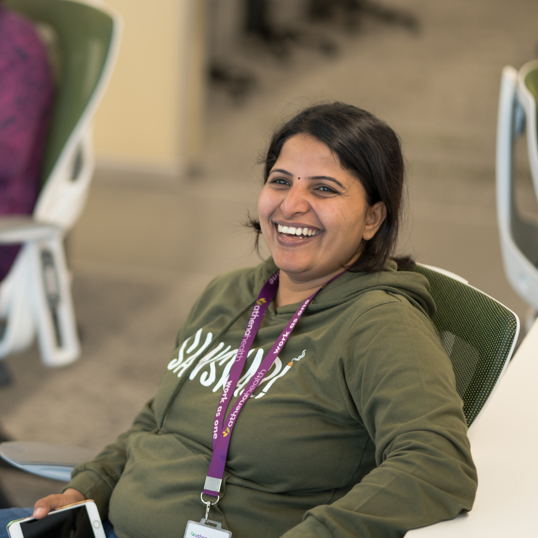 Life in Bangalore
Our offices feature environments that support technical thinking and encourage employees to connect with members of other departments. Gaming areas offer table tennis and carrom boards to help employees refresh themselves during pauses in their day. Some of the office benefits include:
Free shuttle service

Subsidized cafeteria

Fresh juice cafe

Daily yoga classes
The Bangalore offices are home to the developers of the technology behind our athenaCommunicator and athenaClinicals services. This work directly supports our clients' ability to care for their patients.
We are located at 135 Lavelle Road, Shanthala Nagar, Ashok Nagar, Bangalore - 560001 And Level 6, Innovator Building, International Tech Park, Whitefield Road, Bangalore - 560066
Inside life at athenahealth
Finding your fit

From engineering to customer success, our teams offer a variety of opportunities to support our vision for healthcare. 

The key to our success

Our culture bonds us as a community, defines who we are, and plays a crucial role in our success.

A bridge to professional life

Our internship program allows you to learn from a supportive community of peers and mentors while contributing meaningfully to our work.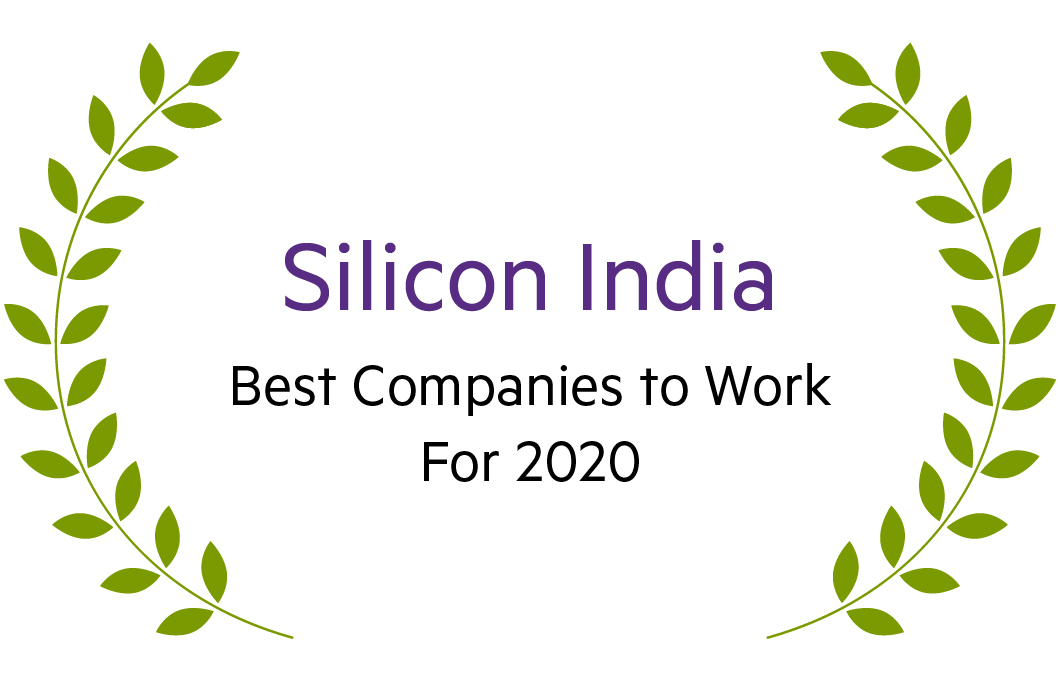 What people are saying about athenahealth
We have a collaborative environment with meaningful work, substantial benefits, and fun perks. Our employees get our best, so they can give theirs.